BFI Flare Special Screening
Flee
Winner of the World Cinema Grand Jury Prize for Documentary at Sundance Film Festival, Flee is a testament to friendship, family and acceptance.
Screening across the UK: This film is also screening at Chapter Cardiff, Edinburgh Filmhouse, Glasgow Film Theatre, Showroom Cinema Sheffield, Tyneside Cinema Newcastle, Warwick Arts Centre, Queen's Film Theatre Belfast, Watershed Bristol. Visit our partner venues' websites to search performances and book tickets.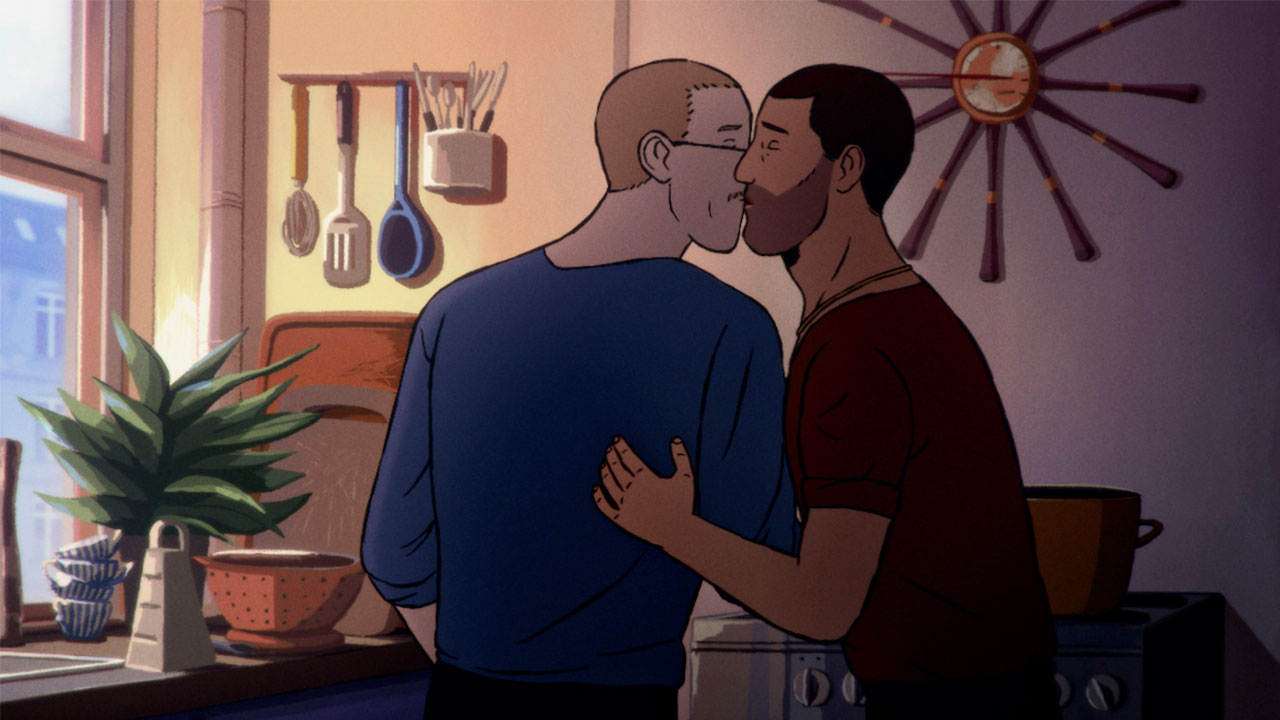 Director-Screenwriter

Jonas Poher Rasmussen

Producers

Signe Byrge Sørensen, Monica Hellstrøm

Denmark-France-Norway-Sweden 2021. 83min

UK Distribution

Curzon Film

Language

Danish, Swedish, French, Norwegian

With English subtitles
This film's BFI Player premiere is scheduled for the time listed above. You have 24 hours to start watching and 4 hours to complete the film once you've started. Tickets can be booked until the end time listed above (subject to availability).
This tender interview between film director Jonas and his school friend Amin, years after they first met, blossoms into an extraordinary story of love, survival and resilience. Vibrant animation paints the story of Amin's departure from what had been a happy childhood home in Afghanistan, subsequently fractured by war, to his current life as a successful academic in Denmark. As he prepares to take the next step in his commitment to long-term partner Kasper, Amin recalls his former fears of persecution and how there wasn't a word for homosexuality in Afghanistan. Memories whirl up in brushstrokes; bright days from a child's-eye view, the subdued hue of limbo, and the bright pink headphones that punctuate his story with bouncing carefree 80s hits. Until now, Amin has never shared his full story, for a secret threatens to destabilise the life he has built. It's a compelling film that contemplates the meaning of home.
Sophie Brown
Contains scenes viewers may find distressing.
Calling all film fans aged 16 to 25! Book £5 tickets in advance for these screenings with your 25 & Under account. Sign up now.