Flapping in the Middle of Nowhere
Dap cánh giua không trung
A wry and weirdly affecting take on teenage pregnancy that moves from realism to an altogether stranger place.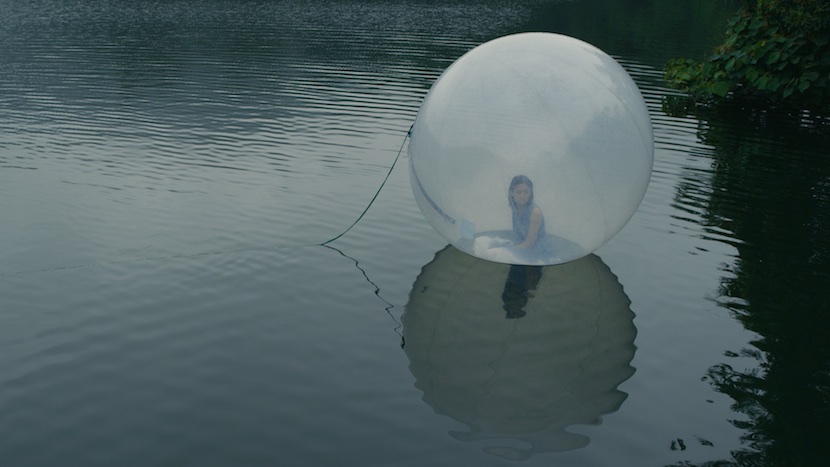 Director Diep Hoang Nguyen
Producers Diep Hoang Nguyen, Thierry Lenouvel, Alan R Milligan, David Lindner
Screenwriter Diep Hoang Nguyen
With Thuy Anh Nguyen, Bao Son Tran, Hoang Ha
Vietnam-France-Germany-Norway 2014
98 mins
Sales Premium Films
Huyen is a 17-year-old girl whose escape from village life to pursue an urban education has left her frozen in mid-flight. Her relationship with her deadbeat boyfriend Tung is little more than a series of passionless trysts that trigger feelings of detachment. One such encounter results in a pregnancy they are ill-prepared for and after Tung squanders their only resources for a termination, Huyen turns to the acerbic sass of her transgender roommate Linh for help. Described by one critic as 'several tropical fever dreams removed from Juno', Diep Hoang Nguyen's debut is a wry, weird and socially probing take on the teen pregnancy scenario. Adding to the excellent performances of the young cast is Nguyen's unsettling direction, whose forays into abstraction shift the story from social to magical realism – even body horror – as it evokes Huyen's heightened corporeal consciousness.
Jemma Desai
Image gallery