Five to see at LFF if you like...LGBT cinema
Alex Davidson recommends a handful of some of the best queer cinema to explore at this year's BFI London Film Festival.
3 October 2017
A Fantastic Woman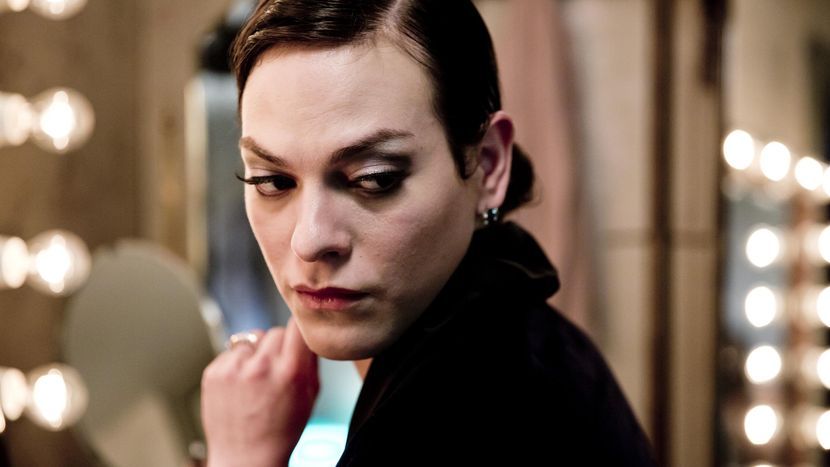 The winner of the Berlin Film Festival's Teddy Award, rewarding the best LGBT films, is a Chilean melodrama about Marina (Daniela Varga), a trans woman who faces an avalanche of prejudice when her older lover suddenly dies. The police are immediately suspicious of her, and the dead man's family try to ban her from the funeral.

Fans of queer cinema are used to seeing trans women depicted as powerless victims or larger-than-life divas. Marina, however, is a totally believable character, a fantastic woman who faces the obstacles thrown her way with dignity. Varga has been tipped for an Oscar nomination, which she surely deserves. After seeing this, I can't wait to see what director Sebastián Lelio does with his adaptation of Naomi Alderman's Disobedience, released next year.
What the critics say
"Five stars – [Sebastián Lelio] should savour the considerable accomplishment of A Fantastic Woman. It may be a timely film, but it is its timelessness, as well as its depths of compassion, that qualify it as a great one" – Ryan Gilbey, The Guardian
Good Manners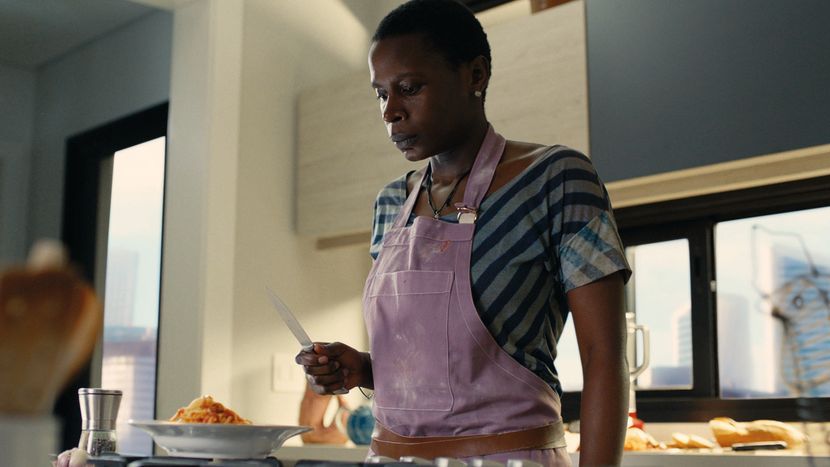 As Festival programmer Michael Blyth writes in his description for Good Manners, "the more unexpected a film, the less one should know in advance". Almost every review of Good Manners gives away a major incident in the film – don't even Google the film title.

If you manage to avoid the spoilers, you're in for a thrilling surprise, as the relationship between a live-in nanny and her wealthy employer veers from bemusement to romance to – well, you need to see the film. The shades of magical realism and the healthy dose of humour that offsets the unease work beautifully, but it's the tremendous performance from Isabél Zuaa as the care worker that elevate this into modern classic territory.
What the critics say
"From subtle character interactions to the film's structure, the directors playfully subvert and realign expectations. Both lead actors are exceptional" - Emmet Duff, Sordid Cinema
Princess Cyd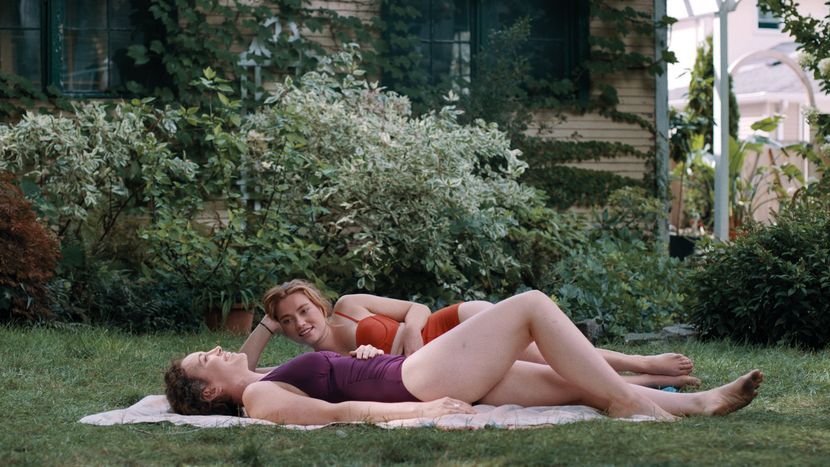 "Maybe if you had sex once in a while you wouldn't want to eat all the time." That simple, thoughtless comment provokes a beautifully scripted and acted monologue from Miranda (Rebecca Spence), a poet who takes in her 16-year-old niece Cyd (Jessie Pinnick).

It's the best moment in a moving portrait about the relationship between two complex women, one seemingly content in her single life, the other exploring her sexuality with male and female peers. Spence in particular is brilliant, depicting a mature, slightly guarded woman with great sensitivity and compassion. It's written and directed by Stephen Cone, whose last film Henry Gamble's Birthday Party was a big hit at BFI Flare: London LGBT Film Festival.
What the critics say
"Princess Cyd is a triumphant little film – little in the detailed moments it creates, not the content of its character. Anchored by complicated, smart, funny women, Princess Cyd is a rare delight of a film and a model for others to follow" – Jude Dry, IndieWire
The Wound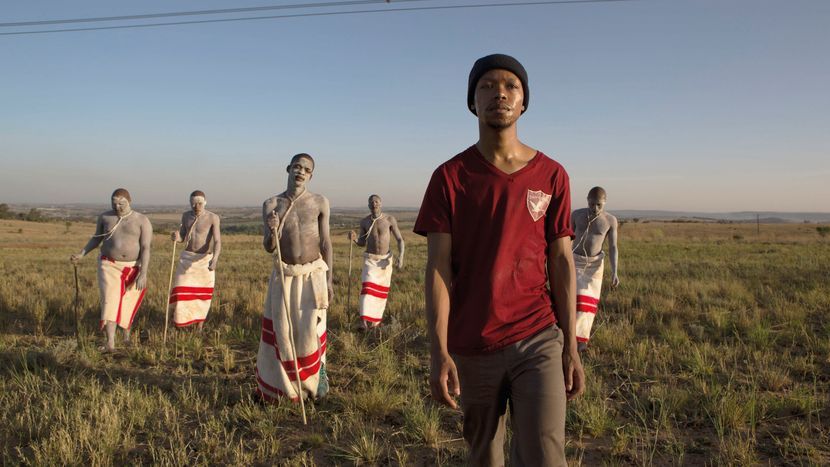 The subject matter of The Wound – a group of teenage boys from the Xhosa community in South Africa's Eastern Cape are initiated into the culture's codes of masculinity as they heal following a ritual circumcision – may be off-putting to some audiences. But they'd be missing out on a fascinating take on masculinity and tradition from first-time director John Trengove. A Xhosa elder, Xolani, is assigned a new initiate, a sensitive gay boy who correctly senses that Xolani himself is attracted to men. Xolani is in love with another elder, leading to a dramatic confrontation that changes the men's lives forever.

Most of the cast are non-actors, and this genuinely brave and provocative film is a privileged journey into a world seldom explored on the big screen. It's utterly unique, and will haunt the viewer for weeks.
What the critics say
"John Trengove's hard-edged but beautifully wrought study of clashing Xhosa models of masculinity will be an eye-opener to outsiders – and some South Africans too" – Guy Lodge, Variety
Rift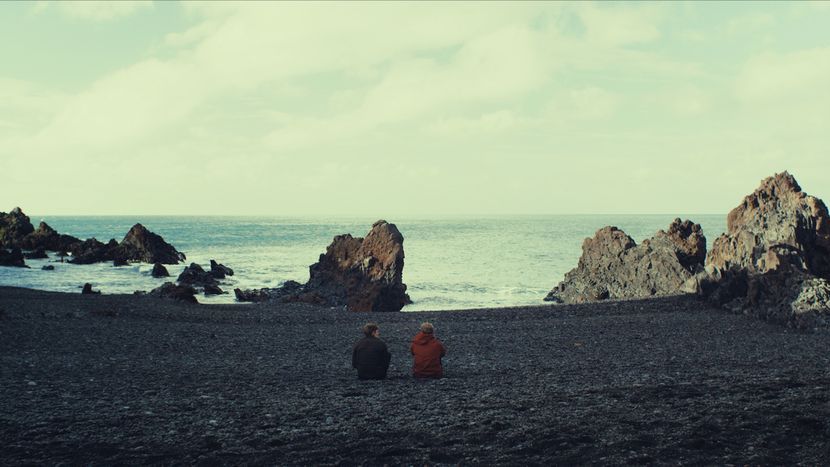 Few horror films use landscape as effectively as Rift, a tense, haunting drama exploring the relationship between ex-boyfriends Gunnar and Einar. Spooked by an unnerving phone call, Gunnar drives to Einar's home in a remote part of Iceland to check he is safe, and is irritated to discover Einar seems fine, and ungrateful for his efforts. But Gunnar begins to believe the two men are being haunted by a malevolent presence, and personal demons from the past begin to surface.

The film is visually stunning, with John Wakayama Carey's cinematography saturating the unearthly colours. It's one of the most interesting horror films of the year, with a final scene all the more chilling for its quiet understatement.
What the critics say
"The cinematography is striking, sound and music are superb and the two leading actors – who carry much of the movie by themselves – both give telling performances. Iceland has produced a few compelling thrillers in recent years, and this has to be counted among the most atmospheric and intriguing" – Stephen Farber, The Hollywood Reporter