Fishing Without Nets
Tense, muscular filmmaking that tells the gripping story of a young Somali fisherman reluctantly caught up in piracy.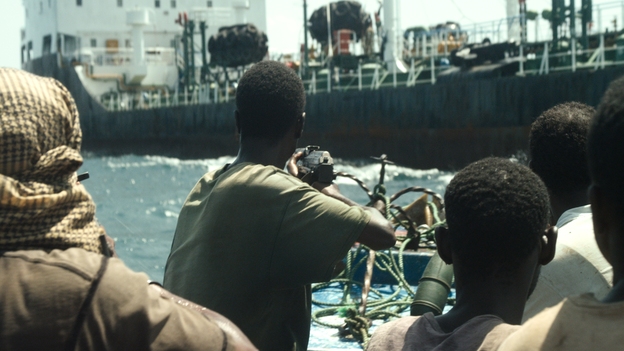 Open image gallery
Director Cutter Hodierne
Producer Raphael Swann, John Hibey, Cutter Hodierne, Brian Glazer, Ben Freedman, Stephanie Pinola, Victor Shapiro
Screenwriter Cutter Hodierne, John Hibey, David Burkman
With Abdikani Muktar, Abdi Siad, Abduwhali Faarah
USA-Somalia

2013

109 mins
Sales Altitude Film Sales
Picking up where last year's LFF opener Captain Phillips left off, Fishing Without Nets explores Somali piracy from the perspective of Abdi (a brilliant Abdikani Muktar), a young Somalian father and husband who reluctantly turns to crime in order to provide for his family. Abdi has long resisted the lure of piracy, remaining committed to an honest life as a fisherman, as his father had before him. But war and pollution have ravaged the land and sea respectively. Abdi decides to pay smugglers to take his beloved wife and son out of Somalia while he takes part in just one hijacking to earn money to follow them. Expanding on an award-winning short, director/writer/editor Hodierne examines, without patronising, what happens to people left with few choices. Paced like a thriller and with a menacing score by Patrick Taylor and Kevin Hilliard, this is tense, muscular filmmaking that is gripping to the last frame.
Tricia Tuttle