The Film That Buys the Cinema
A wonderful collection of films from an eclectic array of contributors commissioned to raise funds for the Bristol independent cinema the Cube.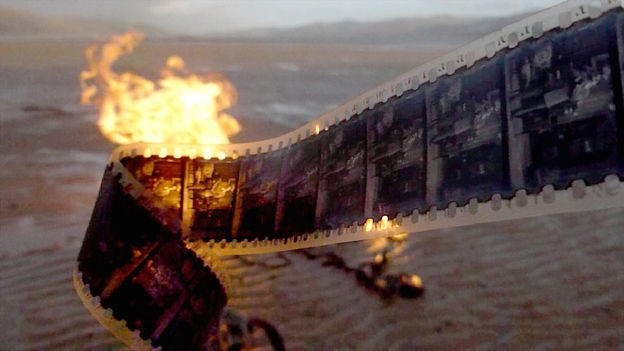 Open image gallery
Director Cube Cinema
Producer Cube Cinema
Screenwriter Cube Cinema
UK

2014

77 mins
Production company Cube Cinema
An insistent stream of lurid, poetic and bizarre otherworldly episodes are brought into compelling hard collision here, like an old underground VHS mixtape or an exceedingly choice – and unpredictable – weave of unlikely YouTube hits. This beguiling film was made to raise funds for the Cube, a boldly independent micro-cinema in Bristol trying to buy its own freehold. Each minute was newly shot by one of its different allies or former special guests - the luminaries include: Ben Rivers, Jem Cohen, Emma Hedditch, Nicolas Roeg, Peter Strickland and Jennet Thomas plus cult musician Jandek. An entertaining and powerful manifestation of the world of the Cube and its outreach, this epic movie also provides a striking measure of how much rich, diverse creative talent there is around right now.
William Fowler
We look forward to welcoming representatives of the Cube and Roger K. Burton from art and cinema venue the Horse Hospital for a wide ranging discussion after the screening.