Far From Men
Loin des hommes
This gripping existential western – North African style – sees Viggo Mortensen and Reda Kateb play two men battling to survive in 1950s Algeria.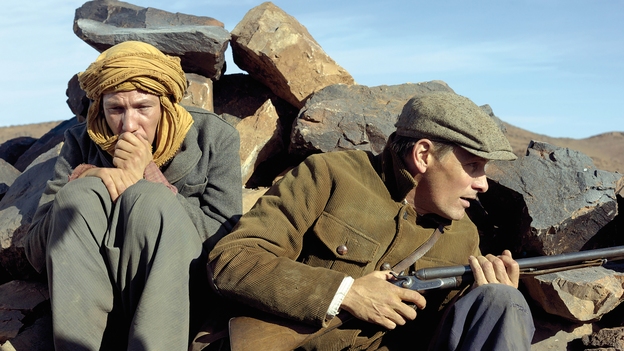 Director David Oelhoffen
Producers Marc du Pontavice, Matthew Gledhill
Screenwriters Antoine Lacomblez, David Oelhoffen
With Viggo Mortensen, Reda Kateb
France

2014

101 mins
Sales Pathé International
Based on an Albert Camus story, Loin des Hommes is more or less a two-hander for a duo of the most magnetic actors in current cinema. In 1950s Algeria, a teacher in a remote village (Viggo Mortensen) is entrusted with accompanying a man (Reda Kateb) to a nearby town to face trial for killing his cousin. Making their way through harsh terrain, they become unlikely allies as they tangle with the prisoner's vengeful family, Algerian guerrillas and the French army alike. David Oelhoffen's taut drama is part-thriller, part-war film, but above all, perhaps, a North African existential western, with Guillaume Deffontaines's terrific landscape photography imbuing the drama with a bleak beauty. The two stars are intensely imposing in a taciturn way and the score, by Nick Cave and Warren Ellis, puts an additional seal of quality on a film of sardonic intelligence and no-frills toughness.
Jonathan Romney