The Face of an Angel
A filmmaker struggles to turn a notorious real-life crime into a feature film in Michael Winterbottom's moving new drama.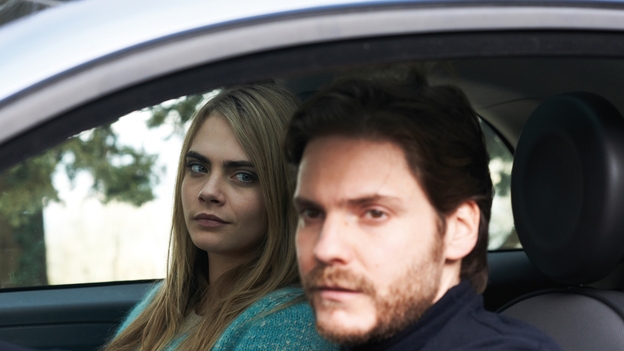 Director Michael Winterbottom
Producer Melissa Parmenter
Screenwriter Paul Viragh
With Daniel Brühl, Kate Beckinsale, Cara Delevingne
UK

2014

100 mins
Sales WestEnd Films
London-based director Thomas Lang (Daniel Brühl) travels to Siena in northern Italy to work on his latest movie based on the trial of an American student charged with the murder of her British housemate. The Face of the Angel is itself inspired by the real-life case of Amanda Knox. The crime and trial continue to be hugely controversial, but Michael Winterbottom sensitively avoids sensationalism. Instead, as the film sees Thomas drawn into the conspiracy theories surrounding the murder and grows close to a young British woman (Cara Delevingne) living in the city, the film emerges as a gripping study of the responsibilities of storytellers to the truth and to their subjects. Suffused with a moving sense of loss for the murdered student, this is a soulful and sophisticated puzzle-piece drama, with Brühl in great form at the head of an impressive cast that also includes Kate Beckinsale as an investigative journalist.
Edward Lawrenson