Exprmntl
A witty and irreverent documentary telling the story of EXPRMNTL, the legendary experimental film festival and mythic gathering point of the international avant-garde.
  Following the screening Brecht Debackere will be joined by Experimental Film Historian David Curtis (British Artists' Film and Video Study Collection); Curator, Writer and Researcher Dr Xavier Garcia Bardon (BOZAR), for a panel discussion chaired by Writer and Scholar Dr Michele Pierson (King's College London).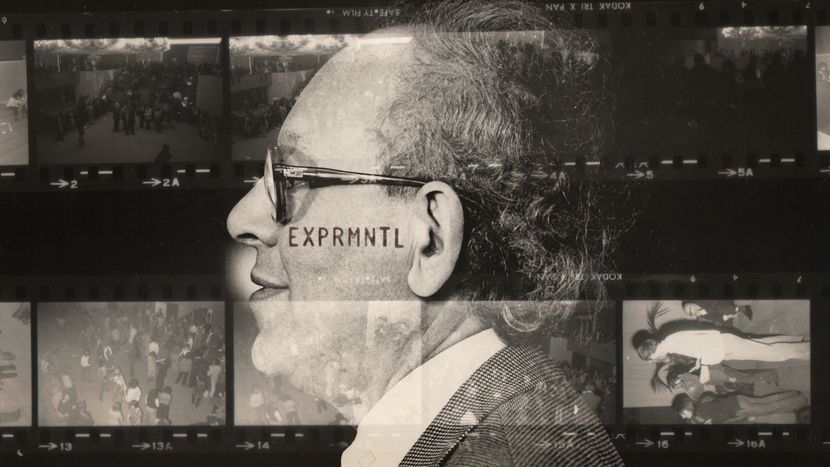 Dir-Scr Brecht Debackere
Prod Steven Dhoedt
Belgium 2016
65min
Prod Co Visualantics
These members of the filmmaking team are expected to attend the festival:
Xavier Garcia Bardon, Speaker; David Curtis, Speaker; Michele Pierson, Speaker
See the full list of visiting festival guests. Please note that we can't guarantee guest attendance at any particular screening.
Knokke is a small, mundane coastal town in Belgium that has traditionally been home to the beau-monde. In 1949, the casino hosted the second 'World Festival of Film and the Arts', organised in part by the Royal Cinémathèque of Belgium. To celebrate cinema's 50-year existence, they put together a side-programme showcasing the medium in all its shapes and forms: surrealist film, absolute film, Dadaist film, abstract film. This side programme became EXPRMNTL, the now-legendary film festival dedicated to experimental cinema. Taking place between Christmas and New Year over seven editions from 1949-1974, EXPRMNTL was a stellar gathering of filmmakers and artists working in the avant garde. It included Yoko Ono, Jean-Luc Godard, Agnès Varda, Jonas Mekas, Roman Polanski, Stan Brakhage, Nam June Paik, Martin Scorsese and Harun Farocki. EXPRMNTL tells the story of the festival through the people that were there, and its influence in shaping the language and culture of the international experimental film movement.
Benjamin Cook