59th BFI London Film Festival Experimenta Seminar 2015
presented in association with LUX
A series of workshops responding to and engaging with the Experimenta programme.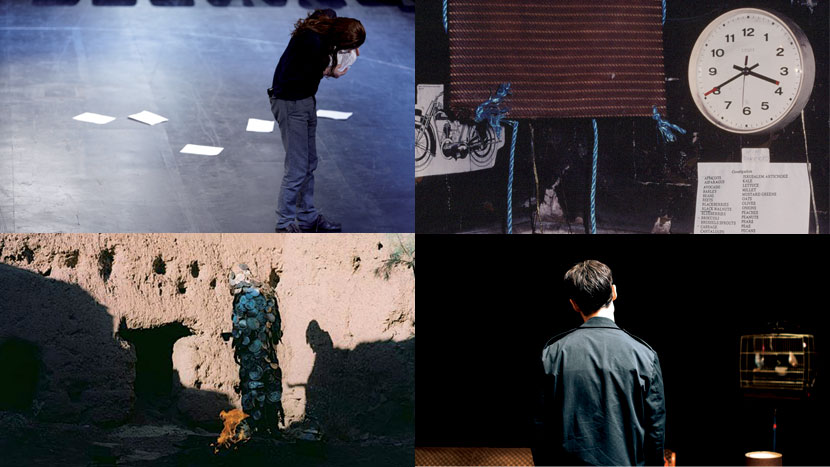 The 59th BFI London Film Festival Experimenta Seminar is an intensive series of workshops led by filmmaker Ed Webb-Ingall presented as part of the BFI London Film Festival and in association with LUX and with the support of Arts Council of England. The Seminar will respond to and actively engage with the Experimenta programme of the London Film Festival in relation to the participants' own practices. It will be structured around five, two and a half-hour long meetings every morning from Wednesday 14 October to Sunday 19 October (10.30am-1pm) at the BFI Southbank, where the group will be joined by artists and programmers involved in the festival, who will be invited to reflect upon their own work and actively participate in the sessions. Seminar participants will also attend the Experimenta festival screenings, and draw upon and interrogate their responses to these – extending from themes, issues, curatorial premises and the festival's structure itself to individual works as they relate to a developing, ongoing conversation around contemporary moving image practices.
The Experimenta Seminars are for artists, curators, writers, researchers, students and others engaged with moving image within their own practice. Participants will be expected to attend every seminar and to fully contribute in determining the programme through a combination of open, critical response and self-reflection. Seminar fee includes entry to all London Film Festival 2015 Experimenta screenings in BFI London Film Festival from 9 - 18 October (18 screenings - see below for a full list).
The Experimenta Seminar fee £180 (places are limited to 20).
For questions about the seminar please email experimenta2015@lux.org.uk
Ed Webb-Ingall is a filmmaker with an interest in exploring practices and forms of collaboration. He works with groups, using modes of collective filmmaking as a means to investigate themes of identity, history, politics and representation.
Full list of films/programmes included in the seminar:
Features: The Sky Trembles and the Earth is Afraid and the Two Eyes are not Brothers (Ben Rivers), Event for a Stage (Tacita Dean), Remainder (Omer Fast), Heated Gloves (William English), The Host (Miranda Pennell), Invention (Mark Lewis)
Short form programmes: Approaching Nature, Dream Worlds and Nightmare Visions, Girls at Play, Mark Leckey, Dream English Kid, Mediums and Messages, Scores, Second Sight, A Strange Suspension, The Stuff of Film, Marie Louise Alemann: Thresholds and Sensations & Joanna Margaret Paul: I am an Open Window
Please note that the Experimenta Special Presentation of The Forbidden Room is not included in the Seminar price.
The Experimenta Seminar 2015 is supported using public funding by the National Lottery through Arts Council England