Evolution
A young islander confronts the enigmas of boyhood and the sea in this poetic horror story, the long-awaited second feature by French visionary Lucile Hadžihalilović.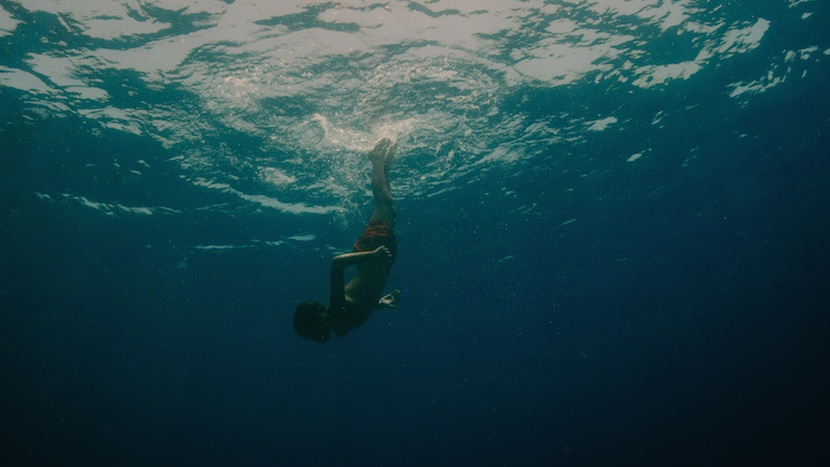 Director Lucile Hadžihalilović
Producers Sylvie Pialat, Benoît Quainon, Jérôme Vidal, Sebastián Álvarez
Screenwriters Lucile Hadžihalilović, Alanté Kavaïté
With Max Brebant, Roxane Duran, Julie-Marie Parmentier
France 2014
81 mins
UK distribution Metrodome Distribution Ltd
In the long-awaited second feature by Lucile Hadžihalilović, 10-year-old Nicolas lives on a remote island, inhabited solely by women and young boys. He spends his days exploring the sea and the rocky shore, and playing with the other lads from the island. But after making an eerie discovery that no-one else will believe, Nicolas is due to keep an appointment at the island's hospital, where he will confront the mysteries of his origins and his destiny. In her remarkable 2004 debut Innocence, set in a girls' school, Hadžihalilović told a female coming-of-age story; Evolution offers a male variant, but it also sees this visionary writer-director exploring some unsettling new areas. Beyond easy categorisation, Evolution is at once a boy's own detective story; an elegantly eerie horror movie with undertones of Cronenberg and H P Lovecraft; and a deeply poetic essay in modern neo-surrealism, with leitmotifs of landscape, the sea and subaquatic life. With Manu Dacosse's photography cloaking the enigmatic events in intense, discomforting atmosphere, Evolution is one of those rare films that create an entire world following only its own logic. The result is a crafted work of dark beauty, from one of contemporary cinema's most inspired dreamers.
Jonathan Romney
Image gallery