Embrace of the Serpent
El abrazo de la serpiente
Based on real-life journals, this is a stunning journey through the heart of the Colombian Amazon.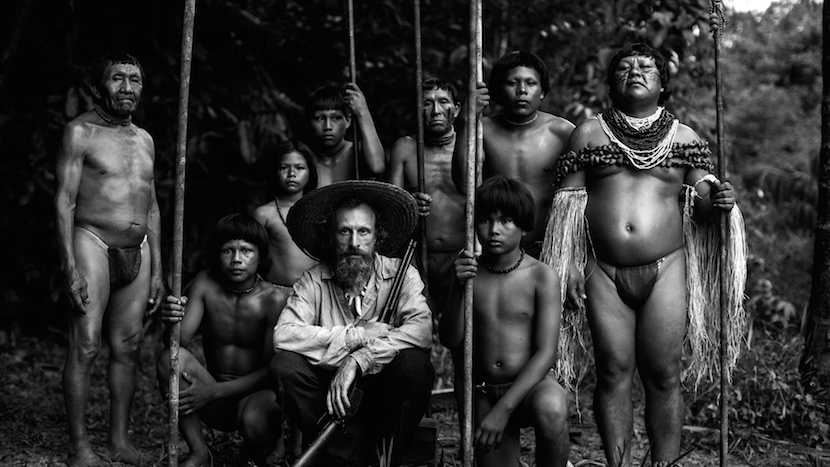 Director Ciro Guerra
Producer Cristina Gallego
Screenwriters Ciro Guerra, Jacques Toulemonde
With Jan Bijvoet, Brionne Davis, Antonio Bolívar Salvador
Colombia-Argentina-Venezuela 2015
122 mins
Sales Films Boutique
A breathtaking ethnographic odyssey through the heart of the Colombian Amazon, Embrace of the Serpent details the quests of two European explorers, one in 1909 and the other in the 1940s, both in search of a flower alleged to have healing properties. Taking inspiration from the real-life journals kept by these men, we travel with them as they are guided through the labyrinthine jungles by the same native shaman, Karamakate, the last surviving member of his tribe. With nine different languages spoken during the course of the film, this hypnotic meditation on the beauty of nature and effects of colonialism is presented with an uncommon sense of curiosity rarely seen outside a Werner Herzog film. The crisp black and white photography captures the extraordinary landscapes with a haunting, almost mythical sense of wonder, while the balance between documentary-style realism and dreamlike mysticism makes for a truly poetic cinematic experience.
Michael Blyth
Image gallery