Ellie Lumme + Princess of France
A double bill of mid-length puzzles of love, flirtation and broken romance from rising stars Matías Piñeiro and Ignatiy Visnevetsky.
Ellie Lumme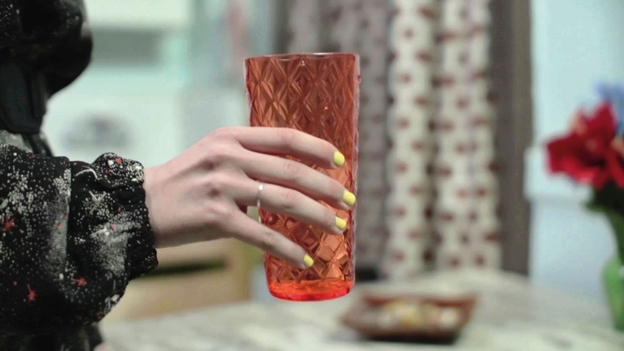 Open image gallery
Director Ignatiy Vishnevetsky
Producers Theresa Vishnevetskaya, Stephen Cone, Ignatiy Vishnevetsky
Screenwriter Ignatiy Vishnevetsky
With Stephen Cone, Allison Torem, Mallory Nees
USA

2013

42 mins
Production company Noumenal Group
Ellie is a mouthy broad who meets intense Ned at a party. She flirts a while, although she's not really interested. But Ned will not be shaken. A 'ghost story without a ghost' the film undercuts its rat-a-tat dialogue with a foxy ambiguity that creeps under the skin. From shades of nail polish, to unnerving jump-cuts, codes are here to be felt rather than deciphered, resulting in a captivating portrait of contemporary malice.
Princess of France
La princesa de Francia
Director Matías Piñeiro
Producer Melanie Shapiro
Screenwriter Matías Piñeiro
With Julián Larquier Tellarini, María Villar, Agustina Muñoz
Argentina

2014

70 mins
Production company Trapecio Cine
Continuing his series of Shakespearean riffs focused on the entangled sexual chemistry of the hip young things of Buenos Aires (Rosalinda, Violet), Matías Piñeiro takes on Love's Labours Lost. A group of actors reunite when one of their number returns to town, sparking a dizzying display of rapid-fire romances. Dream sequences, repetitions and formal experimentation abound, and it is a total pleasure to behold.
Kate Taylor