Electricity
Agyness Deyn stars in a powerful story seen through the eyes of a young woman whose epilepsy brings extraordinary hallucinations as she searches for her lost brother.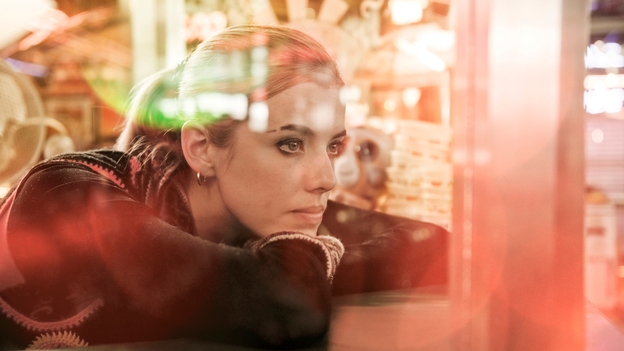 Open image gallery
Director Bryn Higgins
Producers Clare Duggan, Bryn Higgins
Screenwriter Joe Fisher
With Agyness Deyn, Lenora Crichlow, Christian Cooke
UK

2014

96 mins
UK distribution Soda Pictures
There's a pair of bright blue eyes behind the cash desk in the arcade of a dead-end seaside town. Waiting for life to begin, Lily O'Connor is held back by her regular epileptic seizures, electrical storms in her mind and body that play havoc with even the simplest social scenario. When an inheritance presents itself, Lily leaves for London, embarking on a quest to find her wayward brother to give him his share, pushing herself to new physical and emotional limits in the process. Agyness Deyn shines here as a charismatic onscreen presence, infusing Lily with a natural magnetism that attracts everyone in her orbit, both good and bad, and will have audiences rooting for her from the get-go. Visualising Lily's physical experience in ambitiously cinematic ways Electricity speaks of the experience of living a constantly medicated life, and how far people go to gain or lose control.
Kate Taylor