Electric Boogaloo: The Wild, Untold Story of Cannon Films
A new love letter to exploitation cinema from the maker of Not Quite Hollywood and Machete Maidens Unleashed!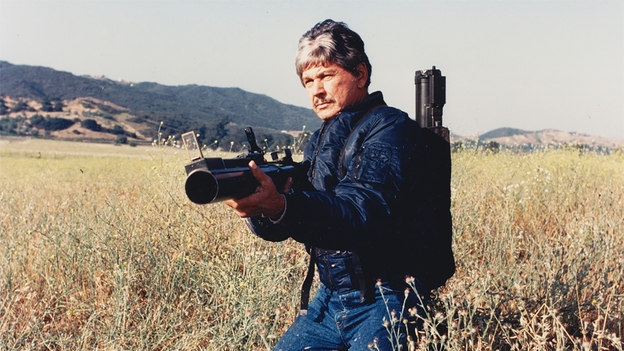 Open image gallery
Director Mark Hartley
Producer Veronica Fury
Screenwriter Mark Hartley
Australia

2014

107 mins
Sales Celluloid Dreams
Following his history of Ozsploitation and riotous celebration of Filipino B-movies, Mark Hartley returns with his latest love letter to exploitation cinema. Purchased by Israeli movie moguls Menahem Golan and Yoram Globus in 1979, The Cannon Group became an unexpected major player in Hollywood over the decade that followed, thanks to the infamous duo's distinctive brand of cheap, cheerful (and often quite terrible) action/exploitation films. From the asinine thrills of Chuck Norris' Vietnam vehicle Missing In Action to the morally bankrupt Death Wish franchise, with a spot of break-dancing and alien invasion thrown in for good measure, Cannon's output was loathed by critics but adored by the public. Treating low-brow classics with the respect they deserve, Hartley's documentary shines an affectionate light on a studio determined to give audiences exactly what they wanted.
Michael Blyth