Eden
Mia Hansen-Løve (Father of My Children) creates a sprawling fictional drama about the rise of the French house music scene – exuberant, idyllic and musically heady.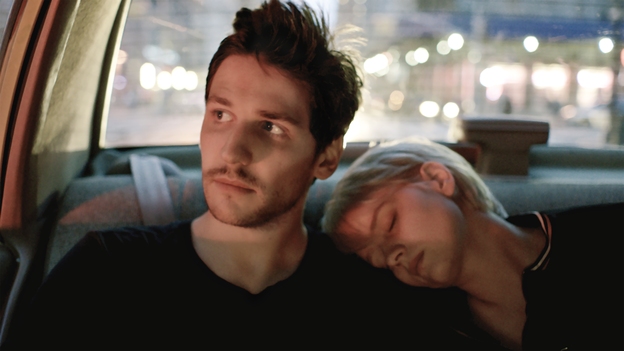 Open image gallery
Director Mia Hansen-Løve
Producer Charles Gillibert
Screenwriters Mia Hansen-Løve, Sven Hansen-Løve
With Félix de Givry, Pauline Etienne, Greta Gerwig, Vincent Macaigne
France

2014

131 mins
Sales Kinology
We're used to seeing dramas about impassioned French youth brought together by cinephilia or post-'68 unrest. In Mia Hansen-Løve's (Father of My Children) terrific film, the characters' motivating passion is house music. Inspired by the experiences of her brother – who's also her collaborator here – Hansen-Løve gives us a fictionalised account of the French house boom that spawned Daft Punk, Cassius et al. With a loose narrative spanning two decades, Eden revolves around aspiring DJ Paul (de Givry), as he helps put the so-called 'French Touch' on the world dance map. A sprawling dramatis personae takes in clubbers, entrepreneurs, tormented cartoonist Cyril, and Paul's ever-anxious mother (Arsinée Khanjian). With locations from Paris to Chicago (bien sûr!), and with cameos from real-life house names, this story of a briefly flaring idyll is a tender, exuberant, musically dizzy panorama that comes across like Flaubert's Sentimental Education with a Frankie Knuckles remix.
Jonathan Romney
Please note this screening features strobing effects in early sections of the film.