The Duke of Burgundy
Peter Strickland's new film is a bold and sensual exploration of the power dynamic between two women who live cut off from the outside world.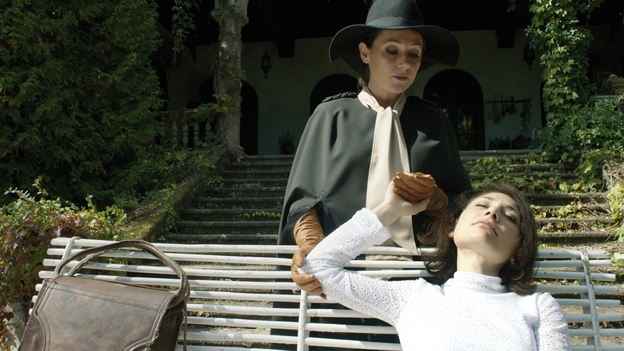 Open image gallery
Director Peter Strickland
Producer Andy Starke
Screenwriter Peter Strickland
With Sidse Babett Knudsen, Chiara D'Anna
UK

2014

104 mins
Sales Protagonist Pictures
Visually and aurally intoxicating, and exquisitely performed, Peter Strickland's (Berberian Sound Studio, Katalin Varga) latest film is to be relished for both its singular vision and its acute awareness of cinema heritage. Cynthia (Sidse Babett Knudsen, After the Wedding, Borgen) and Evelyn (Chiara D'Anna) inhabit an exclusively female world. Their love for each other is expressed through ritual sado-masochist role-play. Cynthia, the cool ice queen, seemingly dominates the obliging, submissive Evelyn. The couple occasionally venture outside the hermetic world of their relationship, pursuing their shared interest in entomology and attending talks by the haughty and seductive Dr Schuller. The relationship begins to unravel however, when Cynthia starts to suffer from performance fatigue. While it might be Evelyn who washes the knickers, she also wears the pants. With Cynthia yearning for something a little more conventional, Evelyn's obedience gives way to criticism and provocation, rendering this very specific relationship strangely universal and mundane. Channelling the early 70s eroticism of Jess Franco and the 'passionate agony' (as Susan Sontag put it) of Ingmar Bergman's Persona, Strickland creates a decadent, finely calibrated universe that is as sensually and cinematically distinctive as it is funny and true. Featuring dress and lingerie by Andrea Flesch and perfume by Je Suis Gizella.
Clare Stewart