Dragon Inn
Long men kezhan
Exuberant swordplay and dramatic intrigue in the outlands: rediscover the poetic and kinetic cinema of King Hu, forerunner of the modern Chinese martial arts film.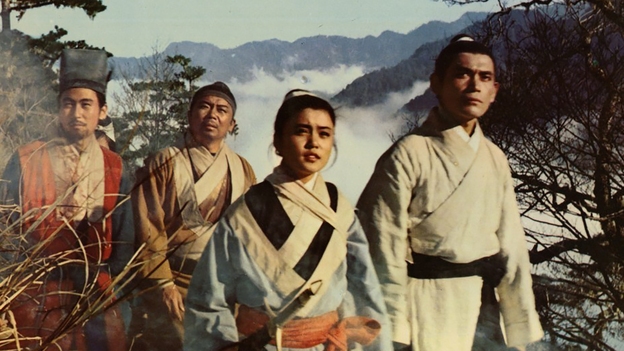 Open image gallery
Director King Hu
Producer Sha Yung-fong
Screenwriter King Hu
With Shi Jun, Shang Kuan Ling-Feng, Bai Ying
Taiwan

1967

111 mins
Sales Taiwan Film Institute
The Ming Emperor's chief eunuch (Bai Ying) sends his secret police on a mission to kill off the children of a political rival. When a stranger (Shi Jun) arrives at an inn on the outskirts of civilisation, he inadvertently blows the minions' cover. Together with a pair of sword-wielding siblings, he counteracts their ruthless machinations and engages their overlord in a brutal final battle. A capstone of the wuxia genre, of which this year's Cult Gala is a recent example, Hu's masterpiece showcases his combination of historical accuracy with an artist's eye for detail. Employing ingenious mise en scène, beautifully choreographed action sequences and operatic flair, Hu not only reinvigorated the Chinese martial arts film as a powerful vehicle for epic storytelling, he also established the archetype of its female heroine. His precisely executed and immensely pleasurable films remain highly influential to filmmakers around the world.
Chanel Kong
A digital restoration from the negative by the Chinese Taipei Film Archive at L'Immagine Ritrovata laboratory.