Down Under
After Sydney's 2005 race riots, a group of white racists and Lebanese immigrants gear up for a beachside showdown in this Australian black comedy.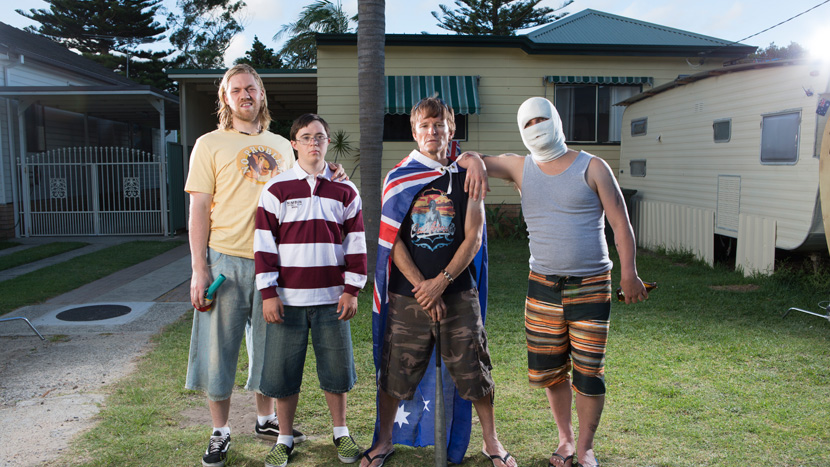 Dir-Scr Abe Forsythe
Prod Jodi Matterson
With Lincoln Younes, Rahel Romahn, Alexander England
Australia 2016
90min
Sales Embankment Films
Sydney, 2006. In the aftermath of the Christmas race riots in the suburb of Cronulla, a mob of young racist whites is determined to continue harassing the Middle Eastern immigrant community who, they believe, are colonising their beachfront turf. At the same time, local 'Lebs', fed up with being victimized, are determined to retaliate, setting two carloads of hotheads on a collision course. In the spirit of the great British Four Lions, Abe Forsythe's jet-black comedy locates humour in violent impulses, skewering ignorance and prejudice on all sides. Though set over a decade ago – the news footage of the riots remains deeply disturbing – it's hard to envisage more topical material for comedy. And while it takes a late detour into even darker territory, Down Under expertly exposes its protagonists for the laughably blinkered numbskulls they are, not least when highlighting that their hero Ned Kelly was himself of recent Irish stock.
Leigh Singer
Image gallery