Don't Grow Up
A mysterious epidemic sends all the adults mad in this genre-defying shocker from Thierry Poiraud.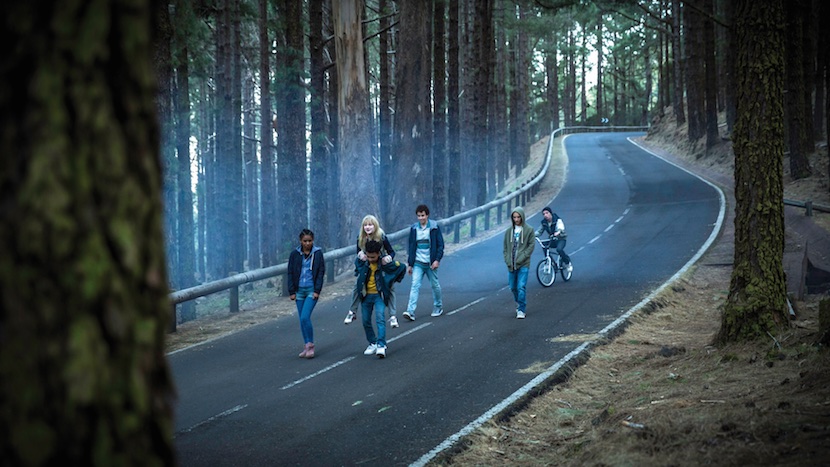 Director Thierry Poiraud
Producers Ibon Cormenzana, Ignasi Estapé, Jérôme Vidal
Screenwriters Marie Garel, Thierry Poiraud
With Fergus Riordan, Darren Evans, McKell David
France 2015
81 mins
Sales Indie Sales
On an unnamed island, a group of teenage delinquents wake up to find their youth facility eerily abandoned. Making the most of their unprecedented freedom, the kids drink and party, before venturing outside to a local store. Discovering the rest of the town similarly deserted, they suddenly find themselves under siege by a group of crazed adults, one of whom being their absent supervisor. Fleeing for their safety, it becomes clear that a mysterious epidemic has transformed all the grown-ups on the island into deranged killers and now the group must find a way to escape with their lives. What starts out as a stylish and inventive cross between Skins and 28 Days Later, soon evolves into something else entirely, with director Thierry Poiraud playing fast and loose with the expected boundaries of genre filmmaking. Such daring makes for exhilarating cinema: bold, surprising and unafraid to catch audiences off guard.
Michael Blyth
Image gallery