Difret
A young Ethiopian woman faces the death penalty for killing the man who raped her until a brave lawyer decides to take on her case.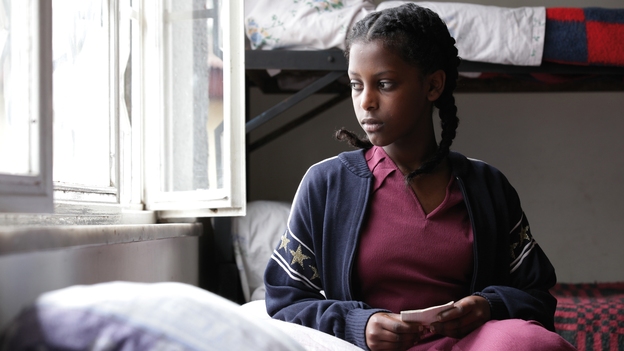 Open image gallery
Director Zeresenay Berhane Mehari
Producers Mehret Mandefro, Leelai Demoz, Zeresenay Berhane Mehari, Francesca Zampi, Julie Mehretu, Jessica Rankin, Lacey Schwartz
Screenwriter Zeresenay Berhane Mehari
With Meron Getnet, Tizita Hagere
USA-Ethiopia

2014

99 mins
UK distribution Soda Pictures
An affecting feature debut, Difret details the traumatic experience of an Ethiopian girl accused of killing a man who sexually abused her. On her way back home from school, 14-year-old Hirut (Tizita Hagere) is kidnapped by a gang of men and forced into marrying their leader Tadele. She is beaten and raped but manages to free herself, escaping with the rifle she uses to shoot her abductor. Arrested and charged with murder, local justice requires that Hirut is executed and then buried with her victim. However, on hearing about her case a courageous lawyer (Meron Getnet) decides to defend her – at great risk to her own career. Difret, which means 'courage' in Amharic, is a delicate yet impassioned story that offers empowerment and hope to countless women all over the world.
Keith Shiri
The screening on Saturday 18 October will be BSL interpreted.