Dheepan
Jacques Audiard's soul-stirring Palme d'Or winner tells of a makeshift Sri Lankan family fighting for their livelihood in Paris, and eventually for their lives.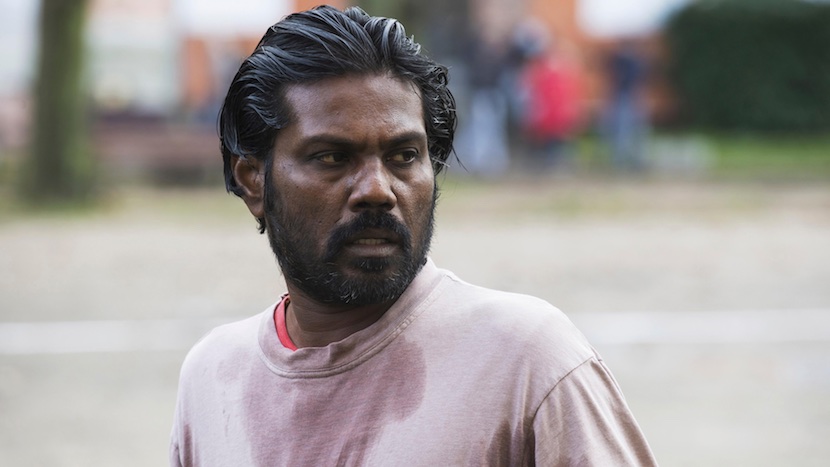 Director Jacques Audiard
Producers Pascal Caucheteux, Grégoire Sorlat
Screenwriters Noé Debré, Thomas Bidegain, Jacques Audiard
With Antonythasan Jesuthasan, Kalieaswari Srinivasan, Claudine Vinasithamby
France 2015
110 mins
UK distribution STUDIOCANAL
The winner of this year's Palme d'Or. Posing as a family is the surest way to finesse the French immigration system for Sri Lankan strangers Yalini (Kalieaswari Srinivasan) and Dheepan (Antonythasan Jesuthasan). He is a veteran Tamil Tiger attempting to return to civic life. However, more hurdles await them in the Paris suburbs, not least deciding what kind of relationship they want to have. This dilemma, a common feature in Audiard's films is intensified here by the hard-knock struggle of holding down gruelling jobs, maintaining a stable domestic life, and looking after a 'daughter' (Claudine Vinasithamby) who belongs to neither of them. With a quick turn of the dial, Audiard brings his simmering study of this trio's predicament to boiling point, when Dheepan's old skillsets suddenly prove invaluable in the basic business of staying alive. Audiard's supercharged compassion is anything but soft-centred – it comes laced with grit and wrapped in barbed wire.
Tim Robey
Image gallery