Der Nachtmahr
Visual artist AKIZ presents a phantasmagoric mind games conundrum.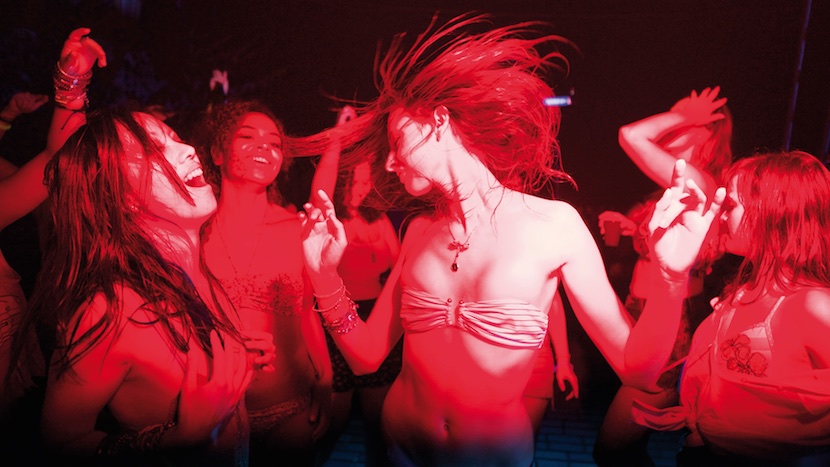 Director AKIZ
Producers Amir Hamz, Simon Rühlemann, AKIZ, Christian Springer
Screenwriter AKIZ
With Carolyn Genzkow, Kim Gordon, Wilson Gonzalez Ochsenknecht
Germany 2015
88 mins
Sales K5 International
Berlin: summer, friends and party nights. And a curious creature. 17-year-old Tina and her friends are having the time of their life, exploring the city by night and consuming all kinds of drugs as they party. They feel immortal. But after one too many comedowns, Tina is visited by a strange creature – a sinister version of ET that embodies those anxieties that afflict every teenager. As she tries to hide her visions, she feels increasingly isolated from her friends and parents. Blurring the lines between dreams and reality, with fear magnifying Tina's paranoia, painter/sculptor AKIZ's feature debut is an impressive fast-paced indie techno horror that explores teenage confusion and rebellion with a real sense of urgency. Sonic Youth's Kim Gordon makes a cameo appearance and contributes to the stunning soundtrack. Be prepared for a strong visual experience with plenty of strobe lights. Leave your inhibitions at home. Earplugs? Optional.
Juliane Grieb
With the support of German Films.
Image gallery