Décor
A successful film set designer finds herself inexplicably transported into another persona as a married housewife while working on a new production.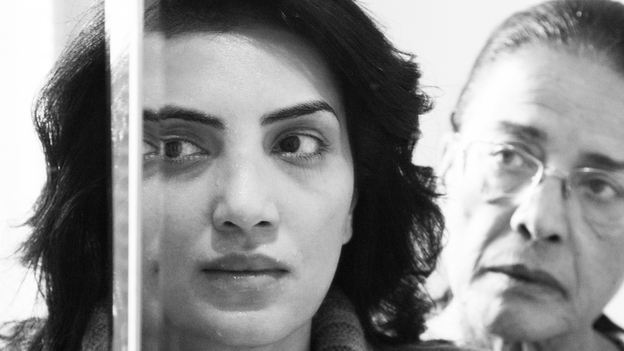 Open image gallery
Director Ahmad Abdalla
Producer Zein Kurdi
Screenwriters Sherin Diab, Mohamed Diab
With Khaled Abol Naga, Horeya Farghaly, Maged El Kedwany
Egypt

2014

114 mins
Production company New Century Production
Filmmaker Ahmad Abdalla (Rags and Tatters, LFF 2013) fashions a visually ravishing love letter to the halcyon days of Egyptian cinema with Décor, a psychological drama about Maha (Hureya Faraghli), a film designer who finds herself inexplicably transported into a second, seemingly unconnected life while working on the set of her latest production. As she veers between her actual life as a successful film professional and an adopted persona as a married housewife of two children, Maha's grip on reality gets ever more tenuous. All the while, she indulges her passion for classic Egyptian films as they play endlessly on the TV in the background. Working for the first time with a million dollar plus budget, Abdalla stills shows plenty of the aesthetic invention that has rightly seen him hailed as the leader of the critically acclaimed new independent Egyptian cinema. And the film is shot in luminous black and white – an homage to the golden era of the 1940s and 1950s.
Ali Jaafar