Films in Debate
Riveting films that amplify, scrutinise, argue and surprise.
Film festivals thrive on conversation, which is never more heated or engaged than when the world outside the cinema is reflected back at us. From a blackly comic Chilean film about the recent troubled history of the Catholic Church, to a sobering documentary detailing US law-enforcement policy in a climate of fear over home-grown extremism, Debate offers cinematic responses to the urgent issues of day, along with controversies from the past, in all their challenging complexities. Among our archive highlights we present a restored version of A Man for All Seasons, with Paul Scofield's masterly performance as Sir Thomas More, doing his best to navigate a course through his own politically stormy waters. It's a lively, provocative mix – join in the debate.
Edward Lawrenson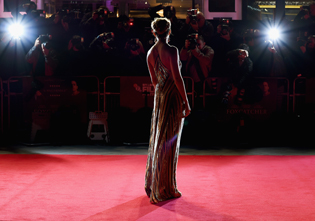 BFI Membership
Enjoy priority booking for the BFI London Film Festival, and a world of benefits year round.