The Death of Louis Xiv
La Mort de Louis XIV
The last days of the Sun King, evoked with sombre beauty by Albert Serra. The legendary Jean-Pierre Léaud brings ineffable presence to the title role.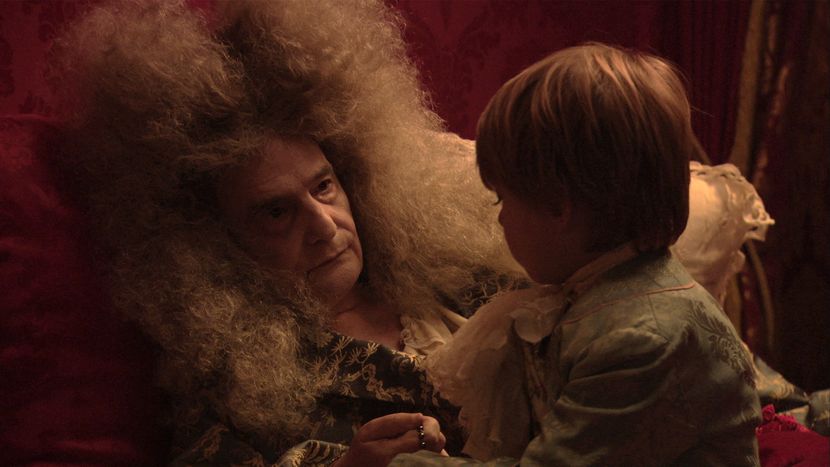 Dir Albert Serra
Prod Thierry Lounas, Albert Serra, Joaquim Sapinho, Claire Bonnefoy
Scr Albert Serra, Thierry Lounas
With Jean-Pierre Léaud, Patrick d'Assumçao, Marc Susini
France-Portugal-Spain 2016
115min
UK Distribution New Wave Films
These members of the filmmaking team are expected to attend the festival:
Albert Serra, Director
See the full list of visiting festival guests. Please note that we can't guarantee guest attendance at any particular screening.
Catalan director Albert Serra (Birdsong, Story of My Death) continues his contemplative series of studies of legendary figures, both real and fictional (Don Quixote, the Magi, Casanova) with this elegant, mesmerising evocation of the last days of the Sun King, surrounded by doctors and courtiers as he yields slowly to a fatal infection. Magnificently shot by Jonathan Ricquebourg, his candlelit cinematography echoing the chiaroscuro of 17th-century painter Georges de La Tour, the film portrays the arcane system of court protocol while powerfully evoking the distance between the physical body of a decrepit mortal and the mythical being of the monarch as God. Playing the king is a legend of French cinema – Jean-Pierre Léaud, once the golden youth of the Nouvelle Vague, now enacting his own mortality in a performance that is as revealing and poignant as it is minimalist. A film of stately beauty and philosophical depth.
Jonathan Romney
Read Sight & Sound's review of the film, by Jonathan Romney.