Dearest Sister
Nong Hak
A rich woman in Laos finds that her encroaching blindness gives her strange and frightening visions, in this bold drama from emerging talent Mattie Do.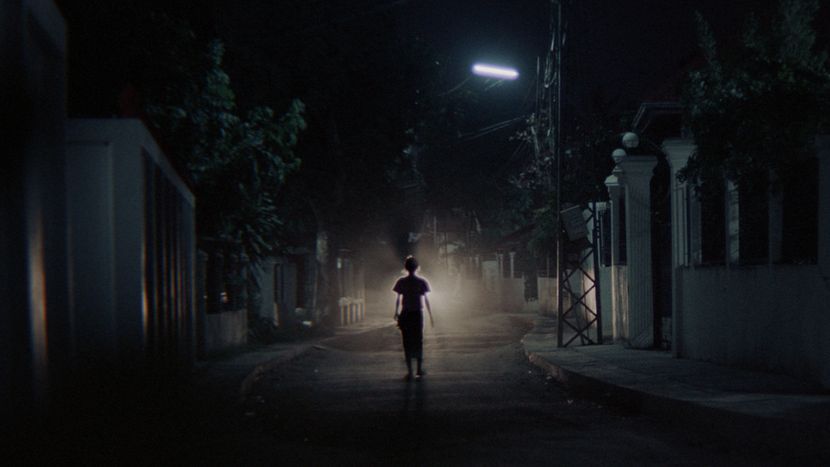 Dir Mattie Do
Prod Douangmany Soliphanh, Mattie Do, Chris Larsen, Annick Mahnert, Helen Lohmus, Sten Saluveer
Scr Chris Larsen
With Amphaiphun Phommapunya, Vilouna Phetmany, Tambet Tuisk
Laos-France-Estonia 2016
100min
Sales Raven Banner Entertainment
These members of the filmmaking team are expected to attend the festival:
Mattie Do, Director; Helen Lõhmus, Producer; Sten-Kristian Saluveer, Producer; Tambet Tuisk, Actor
See the full list of visiting festival guests. Please note that we can't guarantee guest attendance at any particular screening.
A village girl heads to the city to live as her rich cousin's companion. On her arrival, she finds the servants giving her evil looks and the Estonian man of the house engaging in shady business deals. Worst of all, her cousin's encroaching blindness is exhibiting disturbing supernatural side effects. As our morally ambivalent heroine becomes increasingly swayed by the material wealth around her, how far is she willing to go to sate her desires and what spirits will she unleash in the process? The first female Lao filmmaker, Mattie Do (Chanthaly) specialises in employing horror tropes to comment on gender roles in society. In this artful chiller she peppers the slow-burn menace with just enough gore to delight genre fans, while keeping the political commentary tight. It's extraordinary stuff when a beautiful arthouse drama can tackle class inequality, colonialism and sexual politics with such verve, whilst remaining spine-tinglingly creepy.
Kate Taylor