The Dead Lands
The old world, myths and legends of ancient Maori tribes are explored in this exciting and exotic, action-packed coming-of-age adventure.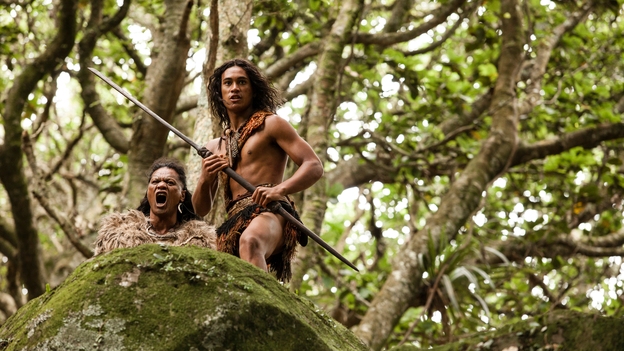 Open image gallery
Director Toa Fraser
Producer Matthew Metcalfe
Screenwriter Glenn Standring
With James Rolleston, Lawrence Makoare, Te Kohe Tuhaka
New Zealand-UK

2014

109 mins
UK distribution Icon Film Distribution
Filmed in Auckland and the central North Island, Toa Fraser's mystical, violent action thriller is one of a handful of films to be made entirely in the Maori language. The setting is a time before the white colonisation of New Zealand – AKA Aotearoa, or 'long white cloud' – and it begins with teenage boy Hongi (James Rolleston, in his first lead role since Taika Waititi's Boy) being framed for sacrilege by cunning interloper Wirepa (Te Kohe Tuhaka). The boy is spared punishment, but overnight his father and their whole peaceful tribe are wiped out in a vicious assault by Wirepa's men. Despite being one against many, Hongi vows to avenge his father and sets off in hot pursuit – but his only hope of catching them involves passing through forbidden Dead Lands, an area ruled by a mysterious and possibly supernatural cannibal warrior. Rich in ancient tradition, The Dead Lands is lyrical and brutal – an adventure from another time.
Damon Wise