A Day for Women
Yom Lel Setat
Egyptian director Kamla Abouzekri's (One-Zero) new film sees worlds collide when Sunday is decreed a day for women at the local swimming pool.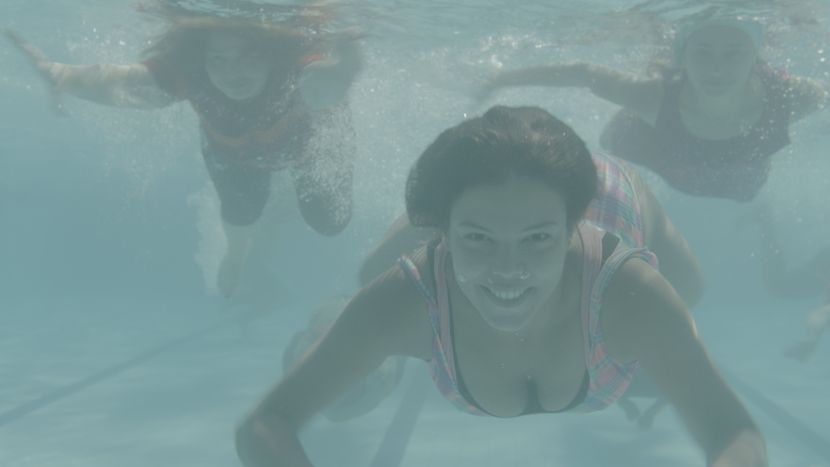 Dir Kamla Abouzekri
Prod Elham Shahin
Scr Hanaa Attia
With Elham Shahin, Mahmoud Hemeda, Nelly Karim, Ayad Nassar, Farouk El Fishawy, Ahmed El Fishawy, Ahmed Dawood, Nahed El Sebaee, Hala Sedki, Ragaa Hussein
Egypt 2016
111min
Sales MAD Solutions
These members of the filmmaking team are expected to attend the festival:
Nahed El Sebaee, Cast; Elham Shahin, Actor+Producer
See the full list of visiting festival guests. Please note that we can't guarantee guest attendance at any particular screening.
The opening of a new swimming pool is the talk of the town – particularly because Sunday has been announced as a day for women. Bringing together the very different women of a small community is an unexpected equaliser – no-one is more excited than Azza, who dreams of wearing a swimsuit. Shamiya, considered a 'loose woman', finds herself talking about her life to an inquisitive and supportive audience. Even Lula ventures along – a sign that she is beginning to confront the grief of having recently lost her son. Naturally, the men of the community can't help but be curious – and find their own colourful way of protesting against the women's day. But there is also a darker undercurrent at play – Lula's brother is becoming more controlling and openly radical. Returning to LFF, Egyptian director Kamla Abouzekri's (One-Zero) latest film is a reflection on community, co-existence and freedom.
Elhum Shakerifar
Image gallery