David Lynch: The Art Life
An exquisitely textured and reflective documentary about David Lynch's life as a visual artist, narrated by the idiosyncratic filmmaker.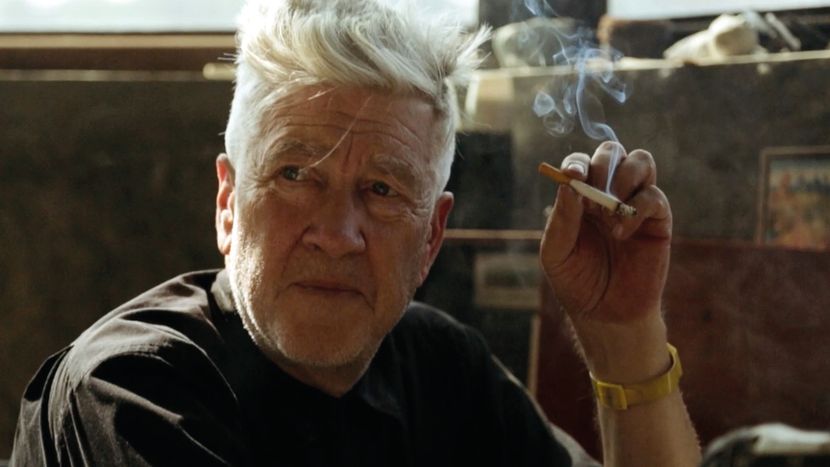 Dir Jon Nguyen, Rick Barnes, Olivia Neergaard-Holm
Prod Jon Nguyen, Jason S, Sabrina Sutherland
USA-Denmark 2016
93min
Sales Film Constellation
These members of the filmmaking team are expected to attend the festival:
Jon Nguyen, Director
See the full list of visiting festival guests. Please note that we can't guarantee guest attendance at any particular screening.
Getting up close and personal with David Lynch as a visual artist. That's what this exquisitely textured and reflective documentary offers. Narrated by the man himself, speaking into a lovely vintage microphone from his painting studio in the hills above Hollywood, he takes us on an intimate journey through his youth. He talks about his childhood in a small-town America, his family, the awkward teenage years, his anxieties and fears. Life in general really, along with the people who helped him become who he is. Lynch recounts the influence his youth had on him as an artist and his subsequent move into filmmaking. Combining home movies, stock footage, moody artworks and observations of him working on his paintings and sculptures, David Lynch: The Art Life is both an immersive and compelling experience. He's an entrancing storyteller, delivering a few juicy anecdotes. And the soundtrack, as you'd expect, is deliciously strange, dark and beautiful.
Laure Bonville
Read Sight & Sound's review of the film, by Nick James.
Image gallery