In association with
Daughters of the Dust
Julie Dash's groundbreaking Daughters of the Dust remains urgent and poetic and continues to resonate, most recently inspiring Beyoncé's Lemonade.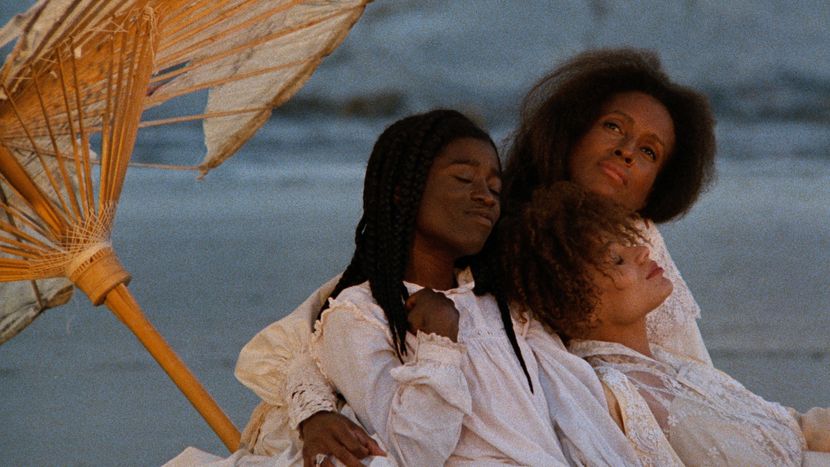 Dir-Scr Julie Dash
Prod Julie Dash, Arthur Jafa, Lindsay Law
With Barbara-O, Alva Rogers, Cora Lee Day
USA 1991
112min
Sales Cohen Film Collection
These members of the filmmaking team are expected to attend the festival:
Julie Dash, Director
See the full list of visiting festival guests. Please note that we can't guarantee guest attendance at any particular screening.
Julie Dash's majestic first feature is a poignant portrait of three generations of Gullah women (descendants of West African slaves) at the turn of the 20th century as their family struggle with the decision to migrate from their sea island home off the coast of South Carolina to the mainland. Daughters portrayed a new type of blackness and black identity – one located in a pastoral island setting still informed by myth and ancestral traditions. Dash's perspective is determinedly feminist as she fuses together image, sound, authentic dialect and traditions of African oral storytelling to portray the power, beauty, and resilience of black women. Her vision and aesthetic sensibilities perfectly capture a forgotten moment of the African American experience and charts new ground in the representation of black women on screen. One of the key inspirations for the film work that accompanied Beyoncé's Lemonade, this is a timely re-release for Dash's powerful film.
Karen Alexander
Restored from the original film elements by Cohen Film Collection at Modern Videofilm in Burbank, CA. The color grading was supervised by cinematographer Arthur Jafa and the final restoration approved by director Julie Dash. Special thanks to the UCLA Film & Television Archive.
Image gallery