The Daughter
Ibsen's 'The Wild Duck' is relocated to contemporary rural Australia, but in theatre director Simon Stone's feature debut it still retains the Norwegian playwright's powerful bite.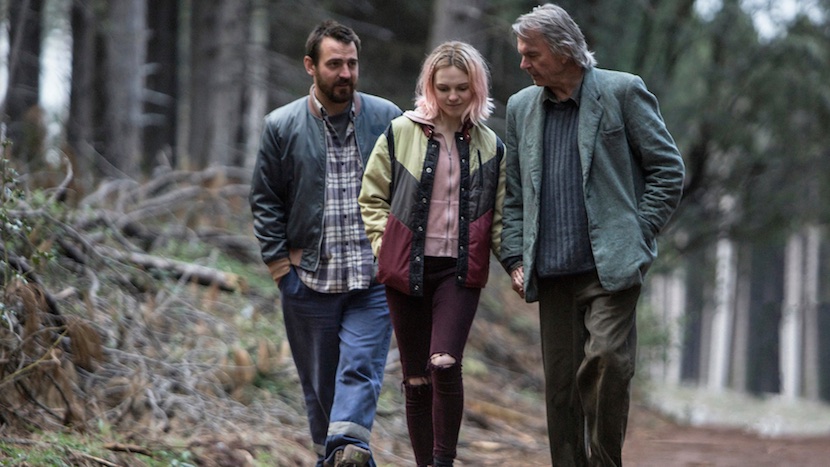 Director Simon Stone
Producers Jan Chapman, Nicole O'Donohue
Screenwriter Simon Stone
With Geoffrey Rush, Ewen Leslie, Paul Schneider
96 mins
Australia 2015
Sales Mongrel International
Leading Australian theatre director Simon Stone's radical adaptation of Henrik Ibsen's The Wild Duck was championed as a 'searing modern-day tragedy' when it opened at the Barbican last year. At the same time, he was working on reimagining it for the screen. Retaining all the devastating power of the original play and the imploding dramatic thrust of his stage production, Stone's strikingly cinematic feature debut transposes the story into a rural Australian setting. Henry (Geoffrey Rush) is closing down the mill that has been the logging township's life-blood for generations, whilst planning a lavish wedding with his much younger fiancé. His estranged son Christian (Paul Schneider) returns home after an absence of many years to find his father distant and preoccupied, and his old best friend Oliver (Ewen Leslie) newly unemployed due to the factory closure. As Christian and Oliver rekindle their friendship, Christian uncovers a painful secret, the careless revelation of which reverberates like a gunshot in the crisp mountain air and threatens to shatter the lives of Oliver, his wife Charlotte (Miranda Otto) and their effervescent teenage daughter Hedvig (Odessa Young, a revelation). Canny, intuitive performances from the stellar cast, which includes Sam Neill as Oliver's father, are illuminated by Andrew Commis' cinematography, which also captures the isolation and beauty of the suitably foreboding landscape.
Clare Stewart
Image gallery