Dancing Arabs
Absorbing drama about the adventures of a Palestinian teenager Eyad sent to a prestigious Israeli boarding school.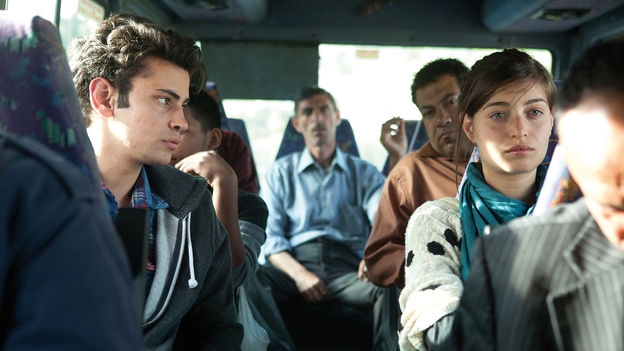 Open image gallery
Director Eran Riklis
Producer Chilik Michaeli, Michael Eckelt, Antoine de Clermont-Tonnerre, Avraham Pirchi, Tami Leon
Screenwriter Sayed Kashua
With Tawfeek Barhom, Yael Abecassis, Michael Moshonov
Israel-Germany

2014

105 mins
Sales The Match Factory
Veteran Israeli filmmaker Eran Riklis makes a welcome return to form with Dancing Arabs, an adaptation of Sayed Kashua's semi-autobiographical novel about a Palestinian youth's experiences in an Israeli school. Teenage Eyad attends an Israeli boarding school shortly after his Palestinian academic father is arrested, but not charged, under suspicion of having assisted a terrorist act. We follow Eyad as the only Palestinian in the school, contending with everything from racism and ignorance to both a cross-cultural love story with classmate Naomi as well as a slow-burning friendship with another classmate, the wheelchair-confined Yonathan. Riklis deftly keeps the action on the right side of sentimentality, aided by a prickly screenplay from Kashua himself that retains an edge to the humour while also finding the heart to remind us of both sides' essential humanity in the face of an intractable political divide.
Ali Jaafar