Curt McDowell Programme #2: Peeing Into the Wind
Don't miss this special celebration of gay artist Curt McDowell; the second of two programmes, all films newly restored on 16mm by the Academy Film Archive.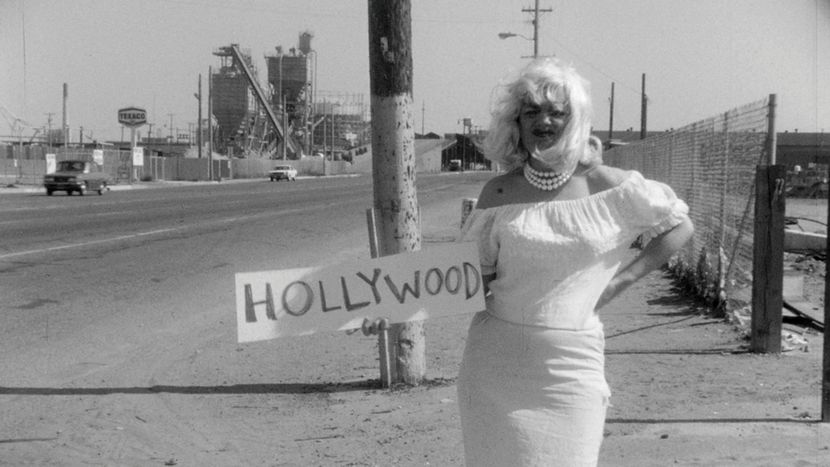 Peed into the Wind (1972)
These members of the filmmaking team are expected to attend the festival:
Mark Toscano, Curator
See the full list of visiting festival guests. Please note that we can't guarantee guest attendance at any particular screening.
Three years before his legendary epic Thundercrack!, Curt McDowell made his first short feature, Peed into the Wind, the genuinely weird, bawdy, and hilarious tale of rock'n'roll star Mick Terrific that George Kuchar described as being 'quite enjoyable and possesses the releasing power of an enema.' Also in this programme are a selection of shorts, including the classic home movie send-up A Visit to Indiana and the unforgettable portrait film Ronnie.
Mark Toscano
Total running time 74min
Kathleen Trailer (For Underground Cinema 12)
USA 1972. 2min
A Visit To Indiana (16mm Version)
USA 1970. 10min
Truth For Ruth
USA 1972. 4min
Ronnie
USA 1972. 4min
Peed Into The Wind
USA 1972. 54min
Archive Film Restorations: Curt McDowell
Gay San Francisco artist Curt McDowell made experimental films that were bold, hilarious, confessional and exploratory. Collaborator and lover George Kuchar said 'Life for him was a fast track to fast times that included devilish detours into forbidden erogenous zones.' Though best known in the UK for the multi-sexual romp Thundercrack!, he in fact made over thirty films before succumbing to AIDS in 1987. We are delighted to present two whole programmes of his bawdy, life-affirming, frequently sexually explicit work, all titles newly restored on 16mm by the Academy Film Archive and curated and introduced by the Academy's Mark Toscano.
William Fowler
Presented in partnership with