Cub
Welp
A cub scout expedition turns into a nightmare in this dark modern fairytale.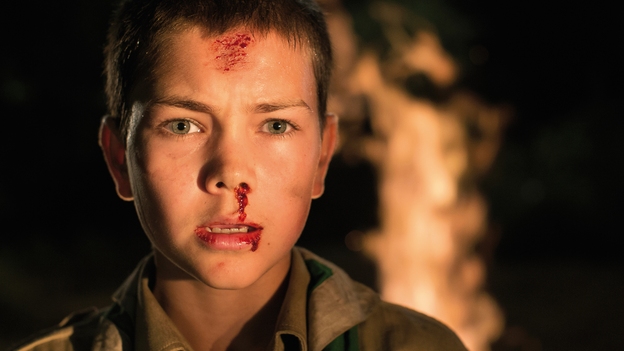 Open image gallery
Director Jonas Govaerts
Producers Peter De Maegd, Louis Tisné
Screenwriter Jonas Govaerts, Roel Mondelaers
With Maurice Luyten, Gill Eckelaert, Evelien Bosmans
Belgium

2014

85 mins
Sales KINOLOGY
On a camping expedition with his Cub Scout pack, 12-year-old outcast Sam finds himself shunned by his peers and at odds with the teenage camp leaders determined to exercise their authority. Finding refuge in the stillness of the forest, Sam stumbles upon a sinister tree house and starts to fear that rumours of a young werewolf who stalks these old woods may be real. With no one believing him, Sam is left to uncover the truth alone. What he discovers is far worse. With its evocative synth score and frequent nods to fright films from the past, horror buffs will relish spotting all the references hidden throughout debut director Jonas Govaerts' imaginative adventure-cum-slasher film. This dark modern fairytale is a delicious slice of nightmarish nostalgia, with more than a few tricks up its sleeve. If you go down to the woods today, you're sure of a big surprise.
Michael Blyth