Court
A folk singer is charged on dubious grounds in this provocative exploration of the Indian legal system.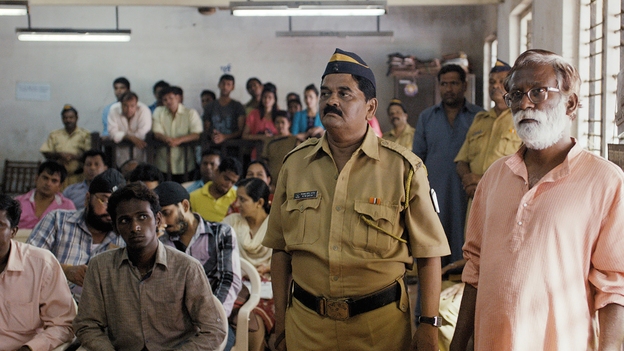 Open image gallery
Director Chaitanya Tamhane
Producer Vivek Gomber
Screenwriter Chaitanya Tamhane
With Vira Sathidar, Vivek Gomber, Geetanjali Kulkarni
India

2014

116 mins
Production company Zoo Entertainment
An ageing activist and folk singer is charged with inciting a sewerage worker to commit suicide by one of his 'inflammatory' songs. His defence lawyer, a westernised man defends the right's of the artist, while the female prosecutor states the singer, as the police have described him, is a threat to national security. Chaitanya Tamhane's tightly scripted and confidently directed second feature is set around a single court case in a Maharashtran town. Within this seemingly simple set-up, Tamhane stages a subtle and fascinating exploration of state of the nation India and westernised versus revisionist traditionalist values. The outcome is increasingly unsettling, even dangerous, as the seeming stability and order of the British Raj-based court system is pitted against a changing India. Tamhane's fixed-camera framing of tableaux-like scenes of the court and city streets, cleverly creates a sense of increasing unease in the viewer.
Cary Rajinder Sawhney