Confessions to the Mirror
A re-imagination of the life and work of the surrealist Claude Cahun based on her personal memoir, from childhood to imprisonment by the Nazis.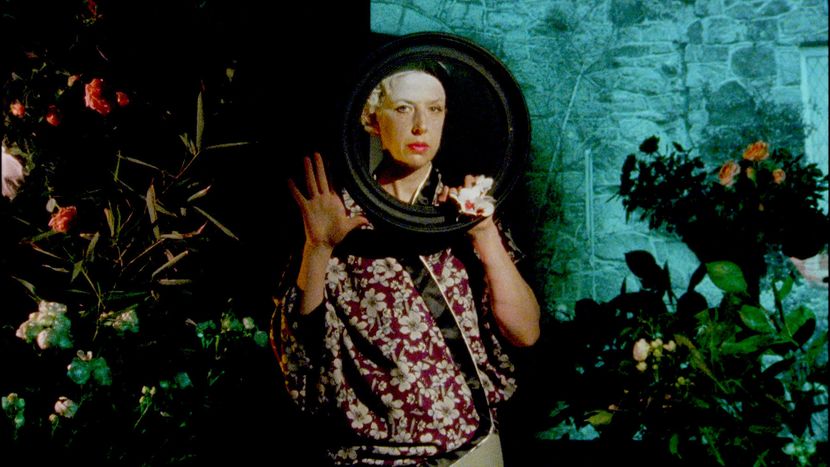 Dir-Prod Sarah Pucill
With Kate Hart, Karen Leroy Harris, and the voices of Carolyn Saint-Pé, Louise Larchbourne, Lucy Briggs-Owen
UK 2016
68min
Prod Co Sarah Pucill
These members of the filmmaking team are expected to attend the festival:
Sarah Pucill, Director
See the full list of visiting festival guests. Please note that we can't guarantee guest attendance at any particular screening.
Taking the text of Jersey-based surrealist Claude Cahun's incomplete personal memoir as its inspiration, this successor to Sarah Pucill's Magic Mirror, is a sumptuous and passionate re-imagining of the artist's life. It moves from childhood, through her politicisation and defiant activism, to her eventual imprisonment with her partner, Suzanne Malherbe, at the hands of the occupying Nazis force, along with the destruction of many of her precious photographic works. Pucill seeks to redress this violence against Cahun's legacy by meticulously recreating vignettes and scenarios that trace her artistic practice, her lesbian relationship and her resistance to the occupation. She employs sound, movement and colour to connect Cahun's personal yet radical practices with the themes and techniques of her own image making. Part-love letter to the artist, Confessions to the Mirror reveals the power of art as human communication, within in the most repressive of circumstances.
Helen de Witt