LFF Official Competition spotlight: Thoroughbreds
Get up to speed with the films playing in competition at this year's BFI London Film Festival. Today's pick: Cory Finley's Thoroughbreds.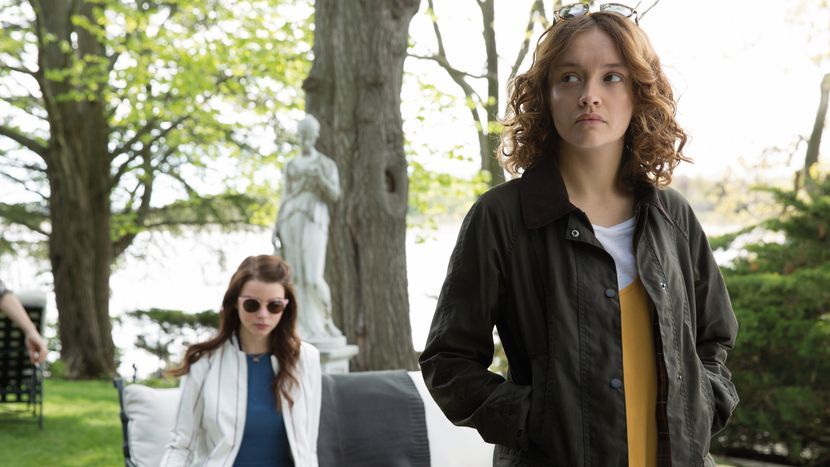 What's it about?
Teenage Amanda (British up-and-comer Olivia Cooke) has made a name for herself among the wealthy suburbanites of her Connecticut suburb. When the family horse was ailing, Amanda took it upon herself to put the beast down. This has made her a fascination for Lily (Anya Taylor-Joy, another British rising star), a former childhood friend who's also looking to break from conformity. Together, the pair hatch a plan to kill again: something with two legs this time.
Who made it?
Darkly funny and with a indelible noir streak, Thoroughbreds marks the film debut of stage director Cory Finley, as well as the last screen performance for the late Anton Yelchin.  
What people are saying
"A nasty pleasure" - Steven Zeitchik, LA Times

"A bold arrival – a pulpy, twisty psycho-thriller" - Fionnuala Halligan, Screen Daily
Why we're excited
"When our Deputy Director Tricia Tuttle reported back from Sundance on this bold, sly thriller, her glee was so palpable that the whole LFF team were twitching to see it. We are all fans of Peter Jackson's Heavenly Creatures, and, while Thoroughbreds has a distinctive, assured tone that is very much its own, Cory Finley's bold directorial debut is headed for similar cult status. The film is driven by two deliciously knowing performances from rising British star Olivia Cooke, who was so wonderful in Me and Earl and the Dying Girl, and Anya Taylor-Joy, who was last at the Festival with The Witch the year it won Best First Feature." – Clare Stewart, Festival Director