LFF Official Competition spotlight: Beyond the Clouds
Get up to speed with the films playing in competition at this year's BFI London Film Festival. Today's pick:  Majid Majidi's Beyond the Clouds.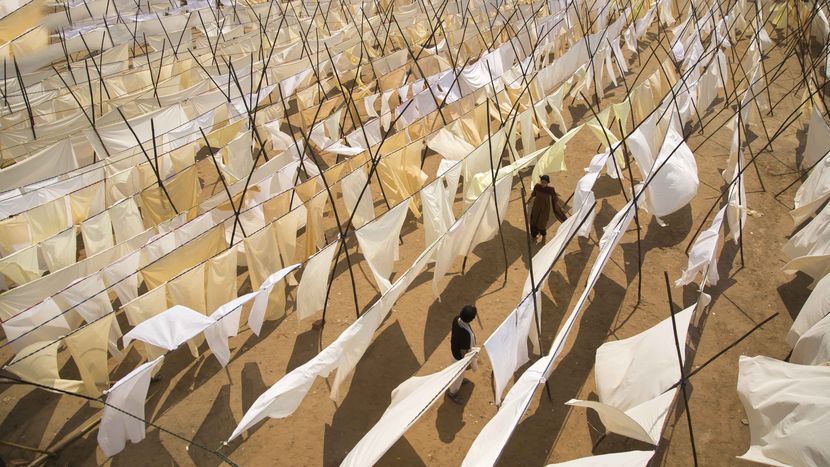 What's it about?
Iranian director Majid Majidi moves to Mumbai for a family ties thriller. Aamir (Ishaan Khattar, brother of Hindi star Shahid Kapoor, appearing in his first film) is a wild kid who deals drugs and rides his motorbike too fast across the city to make the next drop. He reunites with his estranged sister, Tara (Malavika Mohanan), in time to become her lifeline after Tara is jailed for nearly killing a man who was trying to rape her.
Who made it?
Beyond the Clouds, featuring a score by the Oscar-winning composer A R Rahman (Slumdog Millionaire), is Majidi's ninth film and his Indian cinema debut.
What people are saying
"It's enthralling to see Majidi's familiar poetry transposed to the colourful streets of Mumbai's slums – telling a story of ordinary people who are prisoners of circumstance but striving for a better life. Perhaps most enchanting of all are the brief musical interludes, where a distinctive local cinematic tradition surfaces to the sound of a dynamic score by Oscar winning composer A.R. Rahman." – Elhum Shakerifar
Why we're excited
"Acclaimed Iranian director Majid Majidi returns with this visually sumptuous drama about a young thug whose recklessness triggers a sequence of events that result in his sister being imprisoned. Majidi, whose 1997 film Children of Heaven was the first Iranian film to be nominated for an Academy Award, trains his perceptive outsider eye on the streets of Mumbai with breathtaking results. Not only does he frame the city anew (Anil Metha's cinematography is stunning), he captures its restless energy, embodied by the character of Aamir (impressive newcomer Ishaan Khattar). We are thrilled that Majidi, along with key cast Ishaan Khattar and Malavika Mohanan, will be attending the world premiere at the Festival." - Clare Stewart, Festival Director