LFF Official Competition spotlight: Angels Wear White
Get up to speed with the films playing in competition at this year's BFI London Film Festival. Today's pick:  Vivian Qu's Angels Wear White.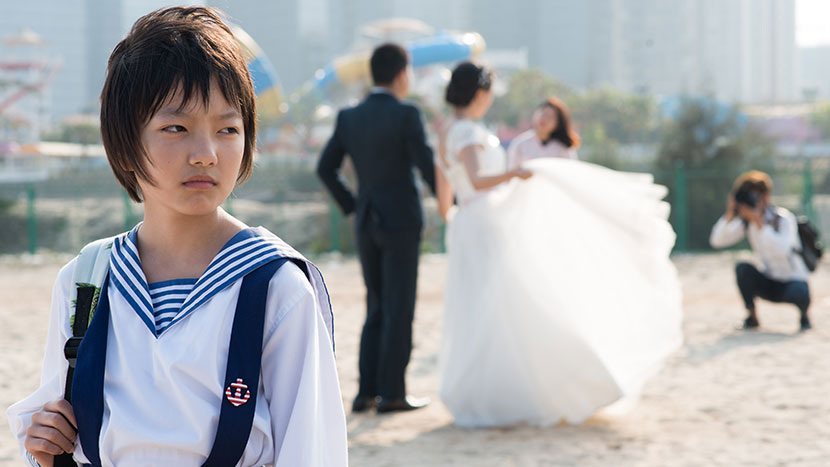 What's it about?
Mia (Wen Qi) is a teenager working a nightshift as a receptionist at a seedy motel when she witnesses an assault on two young girls by the local police commissioner. With video evidence of the assault and no sign that the girls' parents are going to press charges, Mia is the only person who can make the crime public. But she was working illegally, and spilling her secret would come at great personal cost.
Who made it?
Beijing-born director Vivian Qu's first feature was Trap Street, a romance about a digital cartographer and the government official who edits his work to remove details deemed undesirable by The Party. She has had a significant career in Chinese independent film, producing, among others, Black Coal, Thin Ice, winner of the Berlin Film Festival's Golden Bear in 2014.
What people are saying
"It's an excoriating story told with gentle sympathy; a lashing tale about the abuse and marginalisation of women at the hands of a dark establishment in a sun-filled resort. Everybody is on the make here, and the chain of corruption crushes down on its weakest links." - Fionnuala Halligan, Screen Daily

"A brave and hard-hitting drama that provides a social context for violence against women." - Maggie Lee, Variety

"This is only Qu's second film, yet her lucid spareness and yen for revealing female dynamics already mark her as a director of rare gifts." - Fernando F. Croce, The Notebook, Mubi
Why we're excited
"We are thrilled to be welcoming director Vivian Qu back to the Festival after her striking debut feature Trap Street premiered in our First Feature Competition in 2013. Surveillance and paranoia were dominant themes in Qu's first film and the dramatic structure of Angels Wear White hinges on a single piece of CCTV footage, impulsively captured by Mia (Wen Qi) on her mobile phone. Qu has a potent grasp of storytelling and from this single incident and the moral dilemma it poses, she spins a compelling narrative about gender, exploitation and corruption. Angels Wear White confirms her as one of the most exciting new voices in independent Chinese cinema and brings a distinctively female perspective to a subject that is rarely tackled with such nuance and empathy." - Clare Stewart, Festival Director