In association with
City of Tiny Lights
A taut, hardboiled crime thriller set in contemporary multicultural London, from the director of Dredd and starring Riz Ahmed.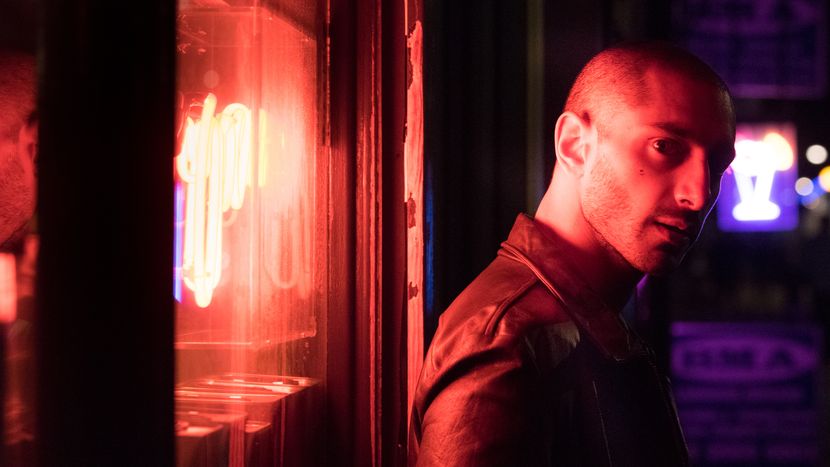 Dir Pete Travis
Prod Ado Yoshizaki Cassuto, Rebecca O'Brien
Scr Patrick Neate
With Riz Ahmed, Billie Piper, James Floyd
UK 2015
107mins
UK Distribution Icon Film Distribution
These members of the filmmaking team are expected to attend the festival:
Riz Ahmed, Actor; Pete Travis, Director
See the full list of visiting festival guests. Please note that we can't guarantee guest attendance at any particular screening.
Working from Patrick Neate's adaptation of his own novel, Pete Travis (Dredd, Omagh) delivers a taut, hard-boiled crime thriller set in contemporary multicultural London. Tommy Akhtar (Riz Ahmed, soon to be seen in Rogue One: A Star Wars Story) is a private eye who lives with his father (Roshan Seth), a cricket obsessive who dissects games in crisp, precise RP English. When Melody (Cush Jumbo) approaches Tommy to find a friend who's gone missing, he becomes embroiled in a case that stirs up his past and sets him against his neighbourhood's radical mosque. City of Tiny Lights is sharp genre cinema with rich topical musings, taking in the ruthlessness of commercial development in London, and multiculturalism's successes and failures, while never sacrificing narrative drive. Seth and Ahmed imbue the father and son relationship with great tenderness, while the rest of the cast, which also includes Billie Piper and James Floyd, add depth and nuance. The result is a thrilling, modern London-noir.
Tricia Tuttle