Documentary Special Presentation
CITIZENFOUR
Featuring a dramatic interview with Edward Snowdon at it's core, Laura Poitras' thrilling documentary explores the actions and motivations of whistleblowers.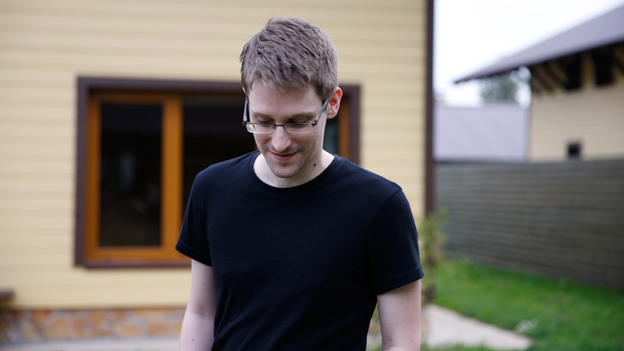 Director Laura Poitras
Producers Laura Poitras, Mathilde Bonnefoy, Dirk Wilutzky
USA-Germany

2014

UK distribution BRITDOC and Artificial Eye
How often do you get to be in the room when history is being made? On 3 June 2013, in a Hong Kong hotel, filmmaker Laura Poitras met for the first time someone with secrets to share. As filming begins, with journalist Glenn Greenwald asking the questions, an intent young man explains why he has placed himself in peril, "I remember what the internet was like before…" Within days Edward Snowden's name was known globally, and his cache of NSA revelations had exposed the depth and reach of our state-sanctioned era of surveillance. In this artful and gripping examination of whistleblowing and the culture that surrounds it, Poitras captures both the ideological impetus and the mechanisms of releasing truth, her camera roving from Greenwald's dog-filled Brazilian home to the imposing domes of Menwith Hill. Following her Academy Award-nominated My Country, My Country and the Sundance-winning The Oath, her new film CITIZENFOUR forms the final part in Poitras' trilogy about the corrosive effects on society of the War on Terror. As a testament to personal conscience, this is immensely accomplished documentary filmmaking and thrillingly places audiences directly in the very moments where the course of history shifts.
Kate Taylor