Le Ciel Flamand
A prostitute with a legal brothel in Flemish-speaking Belgium makes a terrible mistake when circumstances force her to take her little girl to work.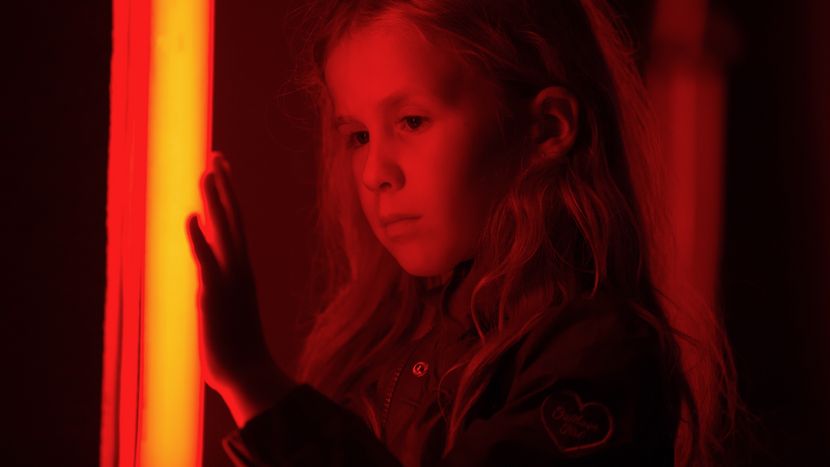 Dir-Scr Peter Monsaert
Prod Annemie Degryse, Jan De Clercq, Alexander Vandeputte
With Wim Willaert, Sara Vertongen, Esra Vandenbussche
Belgium 2016
112min
Prod Co Lunanime
These members of the filmmaking team are expected to attend the festival:
Jan De Clercq, Producer; Annemie Degryse, Producer; Peter Monsaert, Director; Sara Vertongen, Cast
See the full list of visiting festival guests. Please note that we can't guarantee guest attendance at any particular screening.
As the Nordic noir genre spreads out into northern and central Europe, Belgium has been quick to see the potential, both in film and television. Peter Monsaert's second feature is a great example of this. Although it takes the form of a mystery-thriller, Le Ciel Flamand is really a story of small town secrets, initially following the workaday exploits of a Belgian prostitute named Sylvie (Sara Vertongen), who works in the semi-legal brothel that gives the film its title. Sylvie shares custody of her daughter Eline with the girl's 'uncle' Dirk (Wim Willaert), but when an emergency arises, Sylvie is forced to take the girl to work on the day of her sixth birthday. Eline is told to stay in the car, but her childish curiosity gets the better of her. What happens next is Sylvie's worst nightmare and the catalyst for a searing, slow-burn two-hander as Sylvie and Dirk are forced to take responsibility for the hidden ties that bind them.
Damon Wise
Image gallery