Charlie's Country
Veteran actor David Gulpili both co-wrote and stars in this powerful indictment of Australia's treatment of Aborigines that is also a heartfelt character study.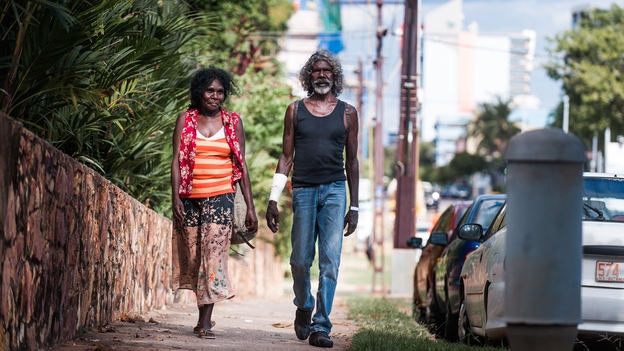 Open image gallery
Director Rolf de Heer
Producers Nils Erik Nielsen, Peter Djigirr, Rolf de Heer
Screenwriters Rolf de Heer, David Gulpilil
With David Gulpilil, Peter Djigirr, Luke Ford
Australia

2014

108 mins
UK distribution STUDIOCANAL
Legendary Australian actor David Gulpilil (Walkabout) won Best Actor in Un Certain Regard for his standout performance as an ageing Aborigine fighting back against a system of prejudice and neglect. Charlie lives on the cusp of white society in a rundown Aboriginal community and although the local police officer makes ample use of his skills as a tracker, Charlie finds his own life increasingly stifled by white laws. Pushed to the limit he decides to live according to the old ways and prepares his return to 'country'. The third collaboration between visionary filmmaker Rolf de Heer and Gulpilil (who co-writes here) after Tracker and Ten Canoes (LFF 2007) is a heartfelt and deeply passionate film – inflected with diverting, blackfella humour and filled with anger at the way Indigenous Australians have been treated for generations. Ian Jones eloquently captures the vast richness of the Australian bush, but de Heer knows that the most expressive and emotionally overwhelming landscape is Gulpilil's extraordinary face.
Clare Stewart