Chameleon
Camaleón
Two women are terrorised by an unwanted stranger in this gruelling but stylish bourgeois nightmare.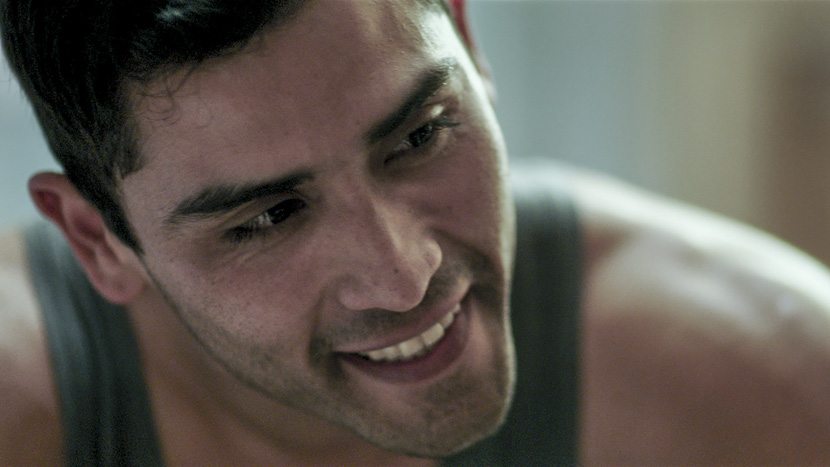 Dir-Scr Jorge Riquelme Serrano
Prod Karla Kri, Sandra del Valle Casals, Daniel Díaz, Patricia Figueroa
With Gastón Salgado, Paula Zúñiga, Paulina Urrutia
Chile 2016
82min
Prod Co Laberinto
These members of the filmmaking team are expected to attend the festival:
Sandra Del Valle Casals, Producer; Daniel Díaz, Producer; Jorge Riquelme Serrano, Director; Gastón Salgado, Lead Cast
See the full list of visiting festival guests. Please note that we can't guarantee guest attendance at any particular screening.
The day after hosting a going away party, Chilean couple Paula and Paulina plan on a quiet day together, making the most of their final hours before Paulina has to leave for a long stay in Europe. When Gastón, a guest from the previous evening, shows up unexpectedly the two think nothing of it. But Gastón appears intent on staying and when a few drinks bring forth underlying tensions between the pair, his dark intentions begin to emerge. With its glacial approach, there is something Haneke-esque about this impeccably-styled bourgeois nightmare, which is strewn with ambiguities and unanswered questions. Touching upon the potent themes of class, sexuality and racial identity, Jorge Riquelme Serrano's insidious, often unbearably tense debut can be genuinely upsetting at times. And yet, though undeniably gruelling, it is by no means exploitative, displaying a satisfying sense of restraint even during its most brutal moments.
Michael Blyth
Image gallery