Camp X-Ray
Kristen Stewart stars as a guard in Gauntanamo Bay who strikes an uncomfortable bond with one of her prisoners.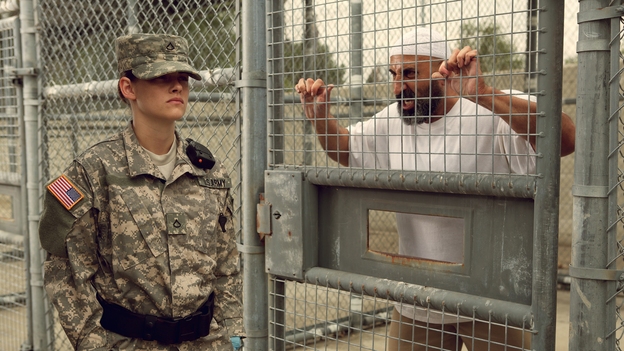 Open image gallery
Director Peter Sattler
Producer Gina Kwon
Screenwriter Peter Sattler
With Kristen Stewart, Payman Maadi, Nawal Bengholam
USA

2014

117 mins
Sales REZO Films
Peter Sattler's Camp X-Ray follows auspicious if controversial precursors – Homeland, Zero Dark Thirty – in exploring the violence and inhumanity of America's War on Terror and the effect it has on the soldiers who enforce it. The twist, and an effective one, is telling this story from the POV of a lowly female private rooted in a system that prizes only efficiency and machismo. Kristen Stewart is Amy Cole, a recruit who signed up for duty believing in the US's post-9/11 mission and hoping to toughen herself up. Sent to a detainee camp in Guantanamo Bay, she struggles to distance herself emotionally and, encountering vicious institutionalised sexism, she discovers she has much less in common with her peers than she does a detainee (Peyman Maadi, A Separation). Stewart and Moaadi shine with raw, credible performances at the heart of the film, as an uncomfortable alliance develops between prisoner and soldier.
Tricia Tuttle