Opening Night Gala
Breathe
This year's Opening Night Gala is a moving true story of courage under profound difficulties, by first-time director and acclaimed British actor Andy Serkis.
Tickets for our Opening Night Gala of Breathe Wednesday 04 October 19:00 are now sold out. Standby tickets may be available from an hour before the screening. Customers wishing to queue for standby tickets for this screening should go to the Ticket Booth on the North Side of Leicester Square (opposite Cineworld Cinema).
Credits
Dir Andy Serkis
Prod Jonathan Cavendish
Scr William Nicholson
With Andrew Garfield, Claire Foy, Hugh Bonneville, Tom Hollander
UK
2017
114min
UK Distribution STXinternational
Starring Andrew Garfield and Claire Foy, this compelling directorial debut from Andy Serkis is an inspirational love story about two indomitable people who defy the odds and pave the way for change. When dapper and adventurous Robin Cavendish (Garfield) meets self-assured Diana (Foy) at a cricket match, a whirlwind romance ensues. Soon after their wedding, they set out for Nairobi where Robin works as a tea broker. But their new life together takes an abrupt turn when he contracts polio and is given only weeks to live. Determined that her husband's life should not be restricted by medical and social prejudice, Diana ignores all advice and breaks him out of hospital. With the support of her twin brothers (both played by Tom Hollander) and friend Teddy (Hugh Bonneville), an Oxford professor who invents a wheelchair with a respirator attached, Diana creates an environment in which Robin can thrive and he goes on to lead a long and full life.
Based on the true story of producer Jonathan Cavendish's parents, William Nicholson's (Les Misérables, Gladiator) screenplay is emotionally and socially resonant, foregrounding the relationship between this courageous, witty and determined couple, while illuminating the broader impact they had on progressing mobility and access for people with disabilities. Serkis, who is world-renowned for his innovative and intensely physical performances, proves a similarly buoyant director, adopting a spirited and playful style that matches Cavendish's infectious levity. Featuring terrific performances from its stellar cast – with Garfield and Foy especially vivid – Breathe was shot by three-time Oscar® winner Robert Richardson (JFK, The Aviator, Hugo), and its rich visual texture is enhanced by Nitin Sawhney's emotive score. We are proud to be opening the 61st BFI London Film Festival with this powerful and affecting film that is also a beacon for remarkable British talent.
Clare Stewart
Opening Night Gala in partnership with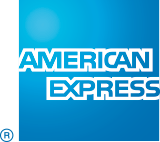 See also LFF Connects: Nitin Sawhney
Festival guests
These members of the filmmaking team are expected to attend the festival:
Andy Serkis, Director; Claire Foy, Cast; Andrew Garfield, Cast
See the full list of visiting festival guests. Please note that we can't guarantee guest attendance at any particular screening.
Additional information
The screenings on Wed 4 Oct have an audio-description soundtrack for customers who are blind or partially sighted. Headphones are available on request.
The screening on Thu 5 Oct has an audio-description soundtrack for customers who are blind or partially sighted. Headphones are available on request. It also has English language subtitles, including descriptions of non-dialogue audio, for customers who are deaf or hard of hearing, and the introduction/Q&A will be BSL interpreted.
Opening Night Gala: Breathe - Across the UK
Audiences around the UK will have the exclusive chance to see Opening Night red carpet footage and interviews with the film's creators, beamed by satellite into their local cinema and followed by a special preview screening of Breathe.
Book your free tickets via Show Film First now
.
Screening locations:
Aberdeen Union Square
Ashton Under Lyne
Birmingham Broad St
Bolton
Bradford
Braintree
Brighton
Bristol
Broughton
Cardiff
Cheltenham
Chichester
Dublin - Parnell Ctr
Dundee
Edinburgh
Glasgow Renfrew Street
Ipswich
Manchester Didsbury
Milton Keynes
Newcastle-Upon-Tyne
Northampton
Nottingham
Poole
Rochester
Sheffield
Stevenage
Swindon - Shaw Ridge
Weymouth