Box
A boxer and an actress enter into a subtle non-verbal relationship on the sunny streets of Bucharest.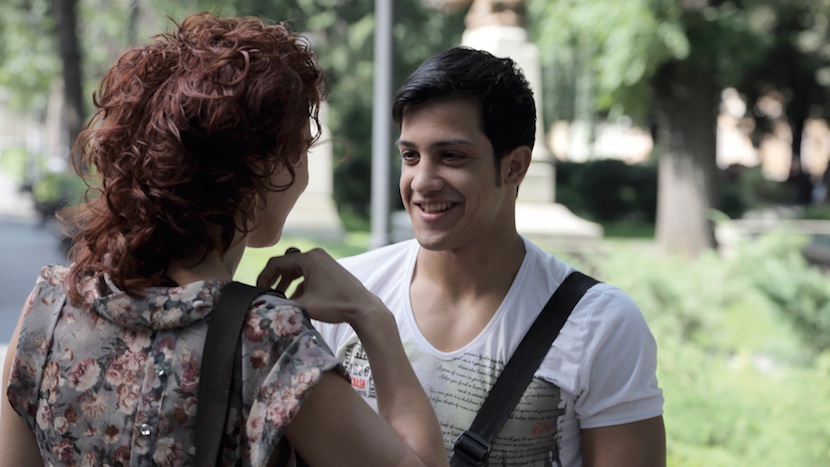 Director Florin Șerban
Producer Florin Șerban
Screenwriter Florin Șerban
With Hilda Peter, Rafael Florea, Sorin Leoveanu
Romania-Germany-France 2015
94 mins
Sales The Match Factory

What comes just before love? Attraction, yes. And before that? Where does anything start? Box is about two people on seemingly different tracks, who gradually fall into the same groove. Cristina is a 34-year-old actress, trying to muster enthusiasm in rehearsals for a production of Chekhov's Three Sisters. As she leaves the theatre, the camera's eye follows her, taking in the red of her hair, the curve of her back, the way that she strolls. Does she know someone is following? That someone is 19-year-old Rafael, a Romany boxer determined to make something of himself. Rafael is inescapably drawn to Cristina and when she notices him, her response sparks an unusual relationship with its own unique dynamic. Exploring the simmering tension growing between his leads, Florin Șerban (If I Want to Whistle, I Whistle) presents a subtle, intriguing look at the preparations they both undertake before their own particular performances.
Kate Taylor
Image gallery