Boundaries
Pays
Chloé Robichaud (Sarah Prefers to Run, LFF2013) directs an incisive satire for anyone following the farcical turns in contemporary global politics, or attempting to juggle a career with a personal life.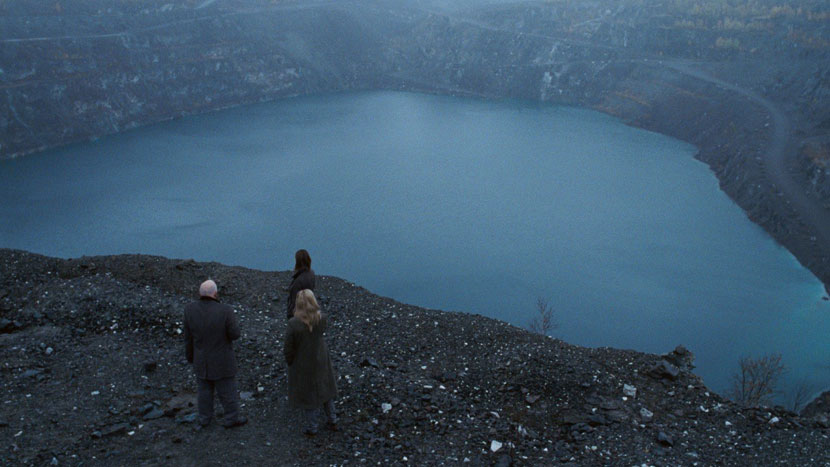 Dir-Scr Chloé Robichaud
Prod Fanny-Laure Malo, Pierre Even, Marie-Claude Poulin, Barbara Doran
With Macha Grenon, Emily VanCamp, Nathalie Doummar
Canada 2016
100min
Sales Indie Sales
These members of the filmmaking team are expected to attend the festival:
Fanny-Laure Malo, Producer; Chloé Robichaud, Director
See the full list of visiting festival guests. Please note that we can't guarantee guest attendance at any particular screening.
Quebecois director Chloé Robichaud returns to LFF with an incisive satire that will resonate with anyone following the many farcical twists and turns of contemporary global politics (or indeed has ever attempted to juggle a professional career with a personal life). Three very different women find their lives intersecting on the small fictional island of Besco. There's Félixe, a 25-year-old federal deputy; Danielle, the fortysomething president of Besco, and Emily, a talented mediator in her 30s. Brought together to resolve a conflict over the exploitation of the island's natural resources, the women face chauvinist condescension, petty macho in-fighting and constant reminders of their neglected personal lives. Building on a theme explored in her debut feature Sarah Prefers to Run (LFF2013), Robichaud directs her excellent cast in a spirited insight into the gendering of professional ambition and determination, and the sacrifices that come into play for those who dare challenge the unjust status quo.
Jemma Desai
Image gallery