Blood of My Blood
Sangue del mio sangue
Part period drama, part contemporary satire, this is a highly distinctive film from Italian maestro Marco Bellocchio.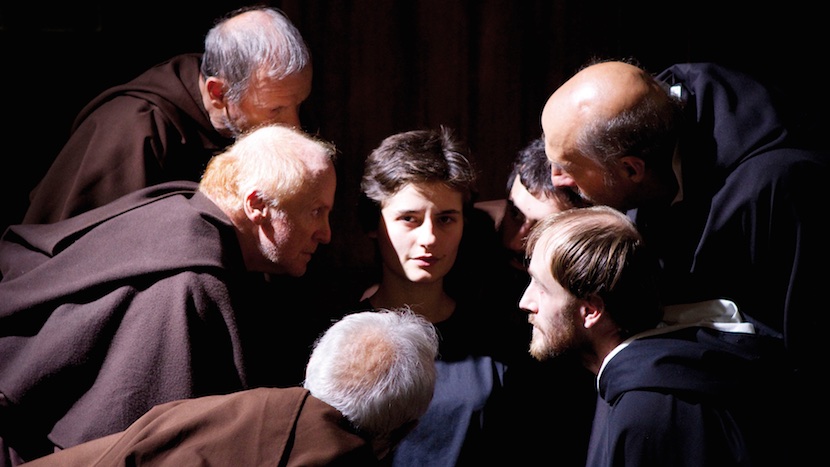 Director Marco Bellocchio
Producers Simone Gattoni, Beppe Caschetto
Screenwriter Marco Bellocchio
With Roberto Herlitzka, Pier Giorgio Bellocchio, Lydiya Liberman, Fausto Russo Alesi, Alba Rohrwacher
Italy-France-Switzerland 2015
107 mins
Sales The Match Factory

It's the 17th-century and the trial of a nun takes place in a monastery located in a small northern Italian village. Accused of tempting a priest, resulting in his suicide, the nun is forced to endure a series of barbaric tests. Present is the priest's brother, an aristocrat, who is repelled and aroused by what he sees. Centuries later in the same town, the Count, who is now the sole occupant of the monastery – and clearly a vampire – is called upon to protect his home from a Russian developer. Linked by locale, themes and cast, the two periods are intertwined in this slyly humorous, satirical allegory – an adult fairytale that draws on gothic horror as it comments on religion, politics and social life in contemporary Italy. Challenging but rewarding, this is a very independent film from maestro Marco Bellocchio (Vincere, Dormant Beauty) and shot in his own home town.
Adrian Wootton
Image gallery