Black Souls
Anime nere
Based on a true story, this is an epic tale of an Italian Calabrian Mafia family.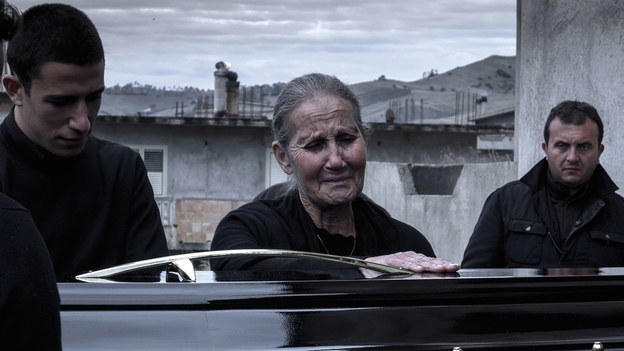 Open image gallery
Director Francesco Munzi
Producers Luigi Musini, Olivia Musini, Fabio Conversi
Screenwriters Francesco Munzi, Fabrizio Ruggirello, Maurizio Braucci
With Marco Leonardi, Peppino Mazzotta, Fabrizio Ferracane
Italy-France

2014

103 mins
Sales Rai Com SpA
Gioacchino Criaco's novel (itself based on a true story) allows Francesco Munzi to give a new spin on Italian family feud, this time focusing on the Calabrian Mafia. It is an impressively detailed depiction of a certain kind of criminal life and the different generations of family members who are inextricably caught up in it. Then just when Black Souls seems to be heading towards a conventional outcome, there is a cleverly wrought change in the story's progress, which leads inexorably to a violent conclusion that is both shocking and unexpected in its moral implications.
Adrian Wootton
Borderlands
Director Alina Marazzi
Italy

2014

10 mins
Part of a series using footage from the Italian Istituto Luce archive, which celebrates its 90th Anniversary.